Founded in 2014, Axel Arigato is a direct-to-consumer fashion brand headquartered in Sweden. They are present online in 134 territories worldwide and with physical stores in six countries across Europe and UAE. Axel Arigato launched with one main objective: to embrace the now and always look for the tomorrow.
Provide customers with long tail assortment without having all products in stock in store
Axel Arigato has several stores in Europe, including Stockholm, Paris, London, Berlin, and Copenhagen. Every store follows the same concept and idea. Axel Arigato keeps it modern, minimalistic and offers their customer something more than a traditional retail shop.
By using the in-store ordering solution from Touchtech, Axel Arigato does not have to display their products in every color and size in each store. Since they don't depend on cashiers to make sales or other systems to check if a product is in stock, the staff can spend more time with the customers, close more sales and improve their service.
Occtoo's Experience Data Platform was used to access and unify the necessary data needed for the digital screens to run smoothly.
By using Occtoo to fuel their digital screens with data, Axel Arigato were also able to make a big replacement of their backend systems without the digital screens being affected by this transition process. This ensured that this sales channel was running smoothly throughout the replatform process and their revenue was not affected as they modernized their backend systems.
Quick summary
The goal was to always have access to the full product assortment without having all products in stock
Occtoo's Experience Data Platform was used to unify and serve all relevant product data to Touchtech screens
Complexity was greatly reduced and there was no demand for lengthy integrations
Now data is unified in Occtoo, Axel Arigato can easily replace parts of their tech stack without disrupting customer facing applications like the digital screens in their stores


The store experience is greatly improved by the digital ordering solution
The sales staff can spend more time service customers and they can also use it as a self service solution. Image by Touchtech.
How Axel Arigato have used Occtoo
Axel Arigato have used Occtoo's Experience Data Platform to unify their product and transactional data to deliver this experience. They can now quickly create new Experience API's containing the specific data and content assets needed for future projects too!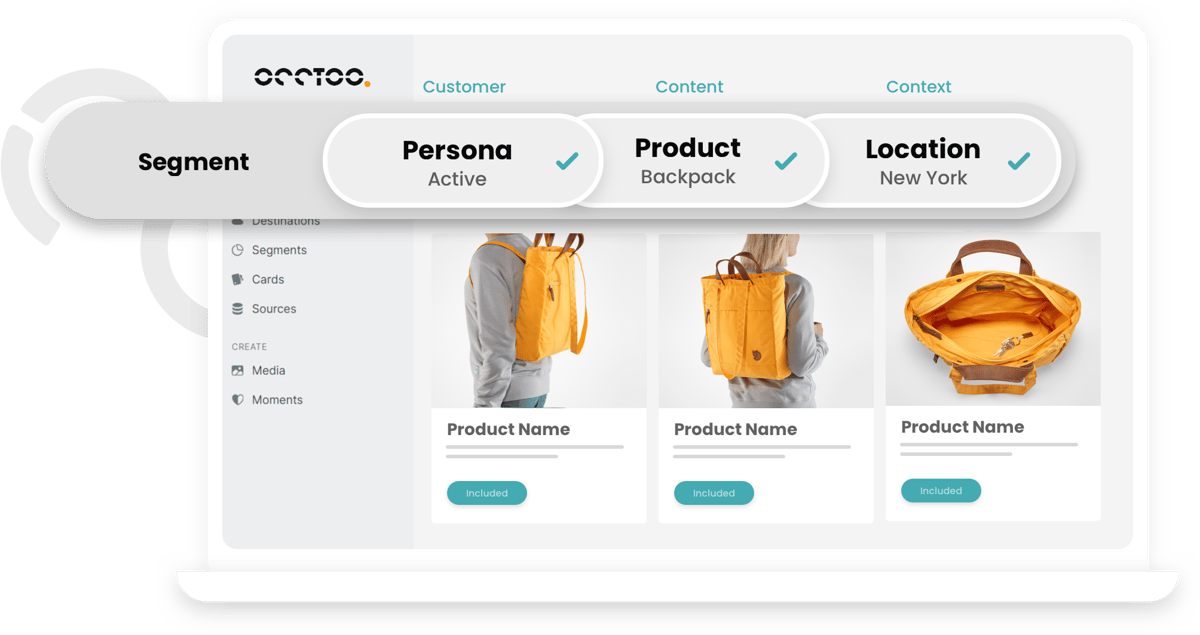 Want to learn more about Occtoo?
We'll show you how you also can get instant access to your experience data and build digital experiences faster than ever