We had the chance to sit down with Justin Boisseranc, Digital Product Manager at Cartier. Justin has been working with a new in-store app to support Cartier sales associates in providing a customer experience worthy of one of the world's most recognized luxury brands.
Q: Hey Justin, can you tell us more about yourself?
I began my career in 2017 working within the International pricing team at Cartier. For the last three years, I have been working as a Digital Product Manager within the Commercial department at Cartier where we develop digital tools to improve the client experience in our stores.
Q: You recently launched a new in-store app for your sales associates. What was the purpose of the app?
All around the world, Cartier has beautiful creations. Each piece conveys the Maison heritage and is crafted with a unique savoir-faire. When it comes to presenting products, our Sales Associates need to be inspiring and precise to provide an outstanding Client Experience. This is of the utmost importance to us. Across all touch-points, the new in-store app helps our Boutique Staff in real-time, whether the creation is physically present, or not. The app gives all necessary visuals and product information and helps trigger various product-related actions. At Cartier, we have new store designs that are "lifestyle-oriented" and our app must accompany this change. With the app, we have created a mobile-first experience for our staff so that they can serve our clients anywhere in the store (in a salon, at a desk, at the bar-concept…), and even remotely!
Q: What specific features in the app have increased relevance for the individual sales associate?
With a global community and a variety of boutiques, customisation is the key to stay relevant. We localise the app language and segment the assortment of products, because not all products are available in all markets. Currency is also localised and the sales associate can convert it into another currency for our tourist-clients. Last but not least, we display real-time stock information relevant to the boutique of the user, and boutiques around them.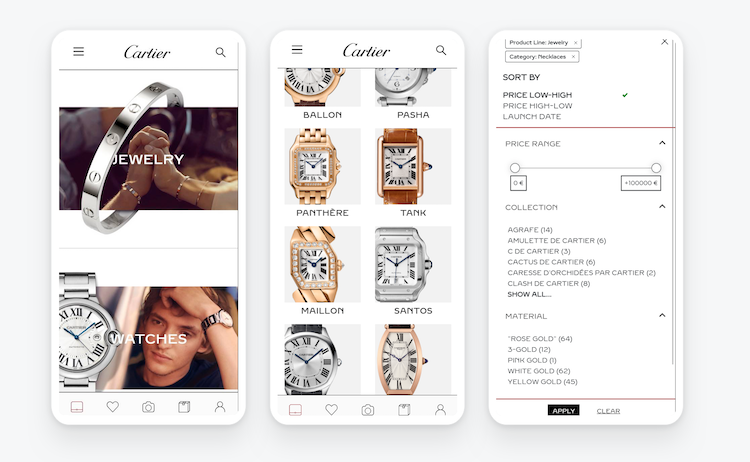 Cartier's mobile app empowers sales associates with information about all their unique creations at their fingertips so they can provide a better experience for their clients.
Q: What were the biggest factors that led to the success of launching the app?
It was important for us to move fast and be efficient, so we could deliver value as soon as possible to a wide group of our Boutique Staff. The team has worked with an agile approach which has been crucial for us to quickly go from idea to deployment. We involved users as often as possible to get feedback, steer and evolve swiftly. We had the idea in November in 2019, launched the first MVP in January and beta tested it with users in France and the US. In May of 2020 we took the second step and made it available in seven additional Boutiques in China, Japan, Australia and the Middle East. Working in close collaboration with chosen users was an important success factor, and the insights we got, and iterations we made, during this process set us up well when we did the worldwide launch in September of 2020. From an idea to a global success story in 10 months!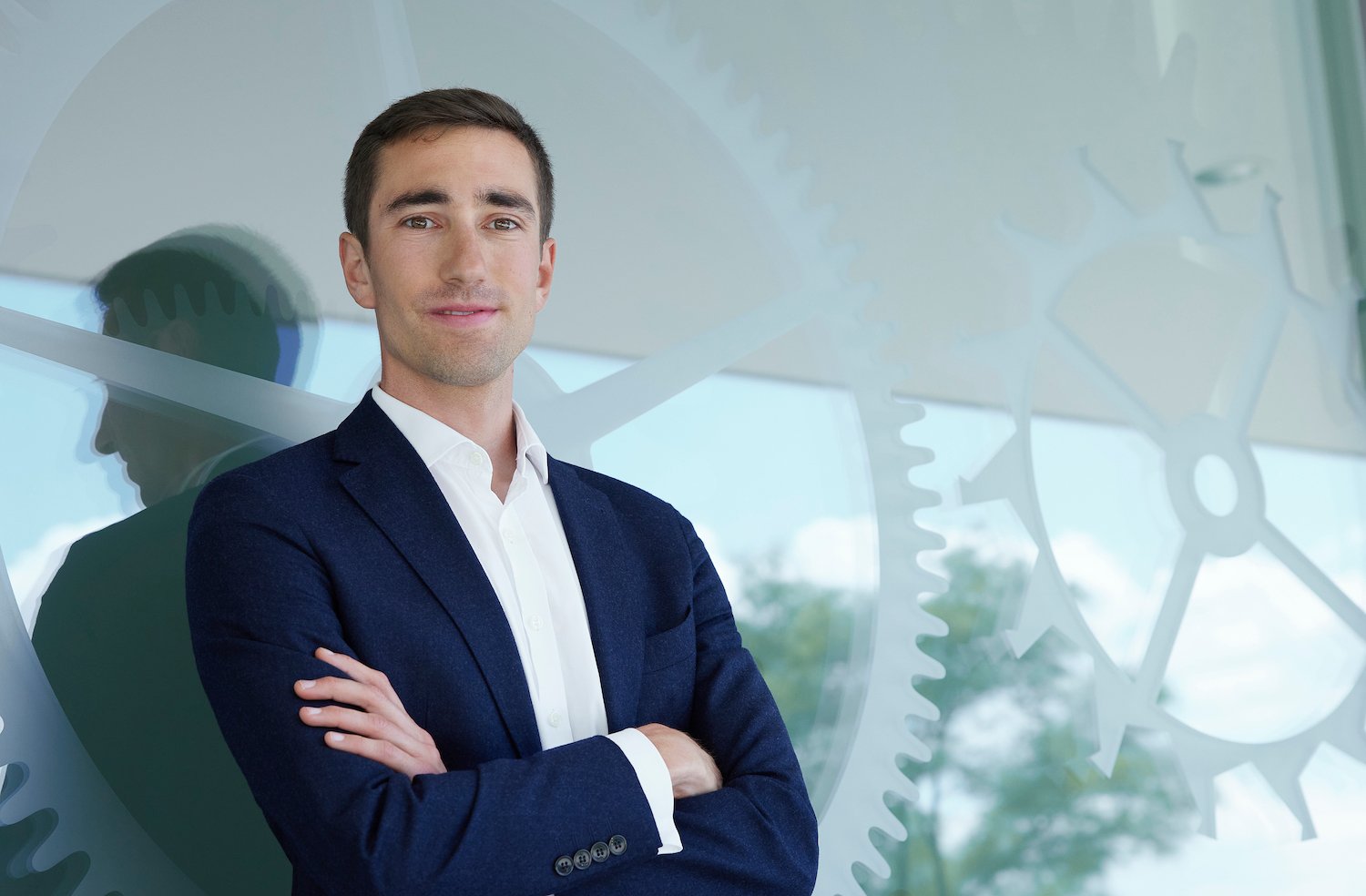 Justin Boisseranc is Digital Product Manager at global luxury brand Cartier
Q: What would you say was the most challenging?
Cartier is a global company, with Sales Associates all around the world, working in various contexts and dynamic priorities. Each associate will have their own definition of great user experience and expectations in terms of features. For sure, we'd like to answer all these instantly, but adding all requirements with other strategic inputs, we would scatter. Then it's all about finding the right balance between being relevant for the majority of people, in a qualitative manner and going fast. Also, building an app like this means you need to combine data from many different systems and sources. Behind the scenes, it's very complicated. With Occtoo this challenge was removed, and it's been really easy to access data from many different systems and then make it available in the frontend in milliseconds, everywhere in the world with the real-time APIs. This creates a seamless experience for the sales associates and clients. We would not have been able to launch the app with such a short time to market without Occtoo.
---
You might also like: Thomas Davis about innovating Cartier's digital customer experience 4x faster with headless data
---
Q: What are the greatest benefits you've seen since launching the app?
Even though we planned the app prior to the pandemic, it has served our Sales Associates really well during, as our staff could actually support our clients from their home office when we had to close the Boutiques. It is also much easier for our Sales Associates to locate items that might be in another location to make arrangements to get it to the client. The speed of the app is highly appreciated by our Sales Associates: having access at their fingertips, directly from their pocket, to virtually all Cartier creations is a key asset for them. From a product development perspective, we also get much more insights now which guide our continuous development of this application.
Q: Which data was used to create this mobile experience?
We have various data sources converging to this app. The biggest chunk is about product information coming from our PIM-system, and we fetch stock & prices information directly from our ERP through APIs. We use other sets of APIs for various features, including a watch photo recognition algorithm! The frontend is built with Vue. Occtoo is used to unify and combine this data and the Occtoo Experience APIs are used to bring content and data to the frontend in milliseconds for a seamless experience.
Q. Any final advice for someone looking to build something similar?
Make it a collective adventure! Don't make this a one department project, it is truly something that all departments need to take part in with an enhanced client experience as the end goal.
Thank you Justin, we look forward to hear about your next initiative!
---
About Occtoo
Occtoo is an Experience Data Platform that fast forwards how digital officers, marketers and developers create relevant customer experiences everywhere. Unify all your experience data (transactional data, product data, customer data, content etc) with ease and access it from one single place. Make unique combinations of customer, context and content data and create an Experience API with a click to make the data available in real-time in any frontend, channel or device.