Fenix Outdoor AG is an international group of outdoor brands and is a global player in developing and selling clothing and equipment for an active outdoor life. In their portfolio you can find renowned brands such as Fjällräven, Primus, Royal Robbins and Hanwag in addition to retailers such as Naturkompaniet, Partioaitta and
Globetrotter.
Occtoo has enabled us to move much faster. Digital customer experience initatives that used to be a monthly exercise is now a daily exercise
B2B customer portal makes preorder and reorder easier
Being a global player, Fenix Outdoor have many brands-reseller relationships to nurture and administrate. They therefore wanted make this process smoother and more efficient for both themselves and the resellers. The solution was to build a B2B customer portal where both internal and external resellers easily could do both reorder and preorder of their assortment. Since current solution were outdated, it had to be replaced rapidly. They had an aggressive time plan to launch this new application, but suffered from data being scattered in many different systems which would be a major hurdle in the time plan. Occtoo became the obvious choice to use to unify data from many different sources and combine it to be able to infuse relevance in the experience. When a reseller logs into the portal the experience is tailored to their specific profile and they only see part of the assortment and brands that are relevant to them. They can also change their own profile so their information is always up to date.
Quick summary
B2B customer portal for internal and external resellers to access products from the different brands in Fenix Outdoor's portfolio
The resellers have instant access to in-depth product information and can easily order the items they want, both for preorder and reorder
With the use of Occtoo the experience is tailored to the profile of each reseller, they only get access to the right brands and part of the assortment to make it a relevant experience
The project had a very aggressive time plan and by using Occtoo to unify and combine data and fuel it to the frontend with real-time APIs they were able to deliver it in only four months
A B2B self-service experience
Resellers can easily browse through the assortment that is relevant for them and instantly order the items they want
Highlights
The project was executed with an agile approach and had several impressive milestones
to access data from a new source
How Fenix Outdoor have used Occtoo
To build this app Fenix Outdoor have utilised Occtoo's strong ability to quickly access and unify format agnostic data from several different systems. Fenix Outdoor has taken data from the ERP and PIM-system and combined it with Occtoo to infuse relevance in the experience. With the Occtoo Experience APIs the combined data sets are made available to be easily consumable by the e-commerce engine and frontend in real-time, making it a seamless experience for the user.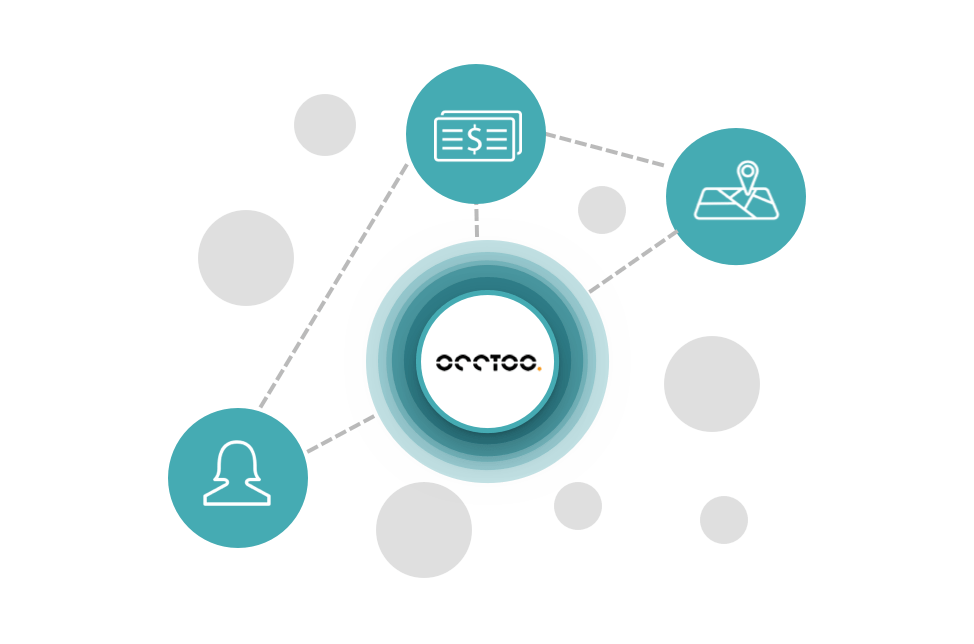 Want to learn more about how to build digital experiences with rapid speed using Occtoo?
Send a request through the form and we'll get back to you as soon as possible.