Härkila is a brand by hunters for hunters present in 50 countries owned by Outfit Interational. Härkila products are designed for those who demand more from their hunting gear. It's for the ambitious, the passionate, and the professional. The products are made for those who want gear that actively elevates their skills, where details are cared for so intensely it takes Härkila years to take a product from sketch to store.
Improve product experience to drive sales in e-commerce and reseller channels
Härkila sell their products in their own e-commerce and through their reseller partner network where the majority of the sales happens. In order to support sales in both of these channels they decided to improve the product page experience.
The product page is a key element to drive new sales because it's the destination where customers can learn about their product in-depth. Since they cannot control how their partners present their products, they wanted to make sure that customers interested in their products get comprehensive information on their website. The actual sale can happen either on their own e-commerce or at a reseller.
Härkila did a total redesign of their category and product pages. They included campaign photos and detailed product photos and added a very clear information hierarchy to present technical facts about the products in an easy to understand manner.
They use Occtoo's Experience Data Platform to feed these product pages with data and content in real-time from backend systems such as ERP and PIM. In Occtoo they have also mapped this data and content into a model that fits their new website structure. This also means that as soon the person responsible for product information updates the content in the backend systems it is also automatically pushed to the website without having to involve any developers.
Since the launch of the project they have seen instant improvements in sales and conversion rates on their website. In addition the digital team have become much more autonomous and are now able to quickly update the pages by themselves. These updates previously took 3 days to get done.
Quick summary
Härkila wanted to drive new sales by improving their product page experience

They did a redesign of their category and product pages to present both conceptual photos and technical facts in a comprehensive and easy manner
They used Occtoo to unify the necessery data from PIM and ERP and fuel the pages with the data in real-time
They also used Occtoo to map all the data according to their new website structure so all logic is handled in Occtoo and updated automatically when the information is updated in the backend systems.
This change has not only increased sales but also made the digital team more autonomous in quickly updating the website page with new product information.
It's very important that our product descriptions are understandable, down-to-earth, and contain the technical information expected from the customer
Härkilas new category and product pages drives more sales
NoA Ignite
The design and frontend development was executed by Occtoo's partner NoA Ignite.
How Härkila have used Occtoo
Härkila have used Occtoo's Experience Data Platform to unify, map and fuel their ERP and PIM data and content into this web experience. They can now quickly create new Experience API's containing the specific data and content assets needed for future projects too which will make them faster to market.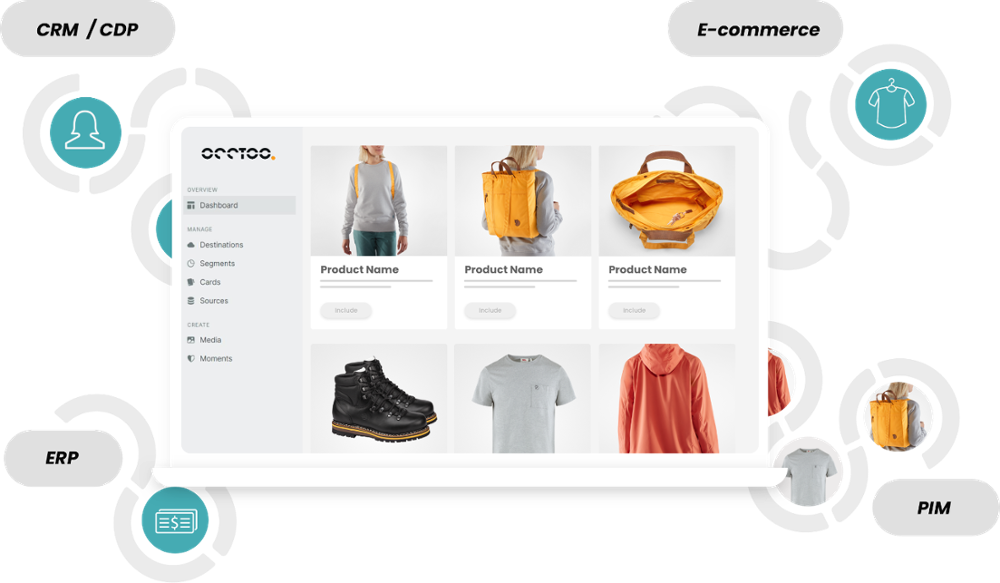 Want to learn more about Occtoo?
We'll show you how you also can get instant access to your experience data and build digital experiences faster than ever