MQ Marqet (formerly known as MQ) was founded in 1957 and offers a timeless assortment of fashion for men and women that can be worn for both business and leisure. They are the largest fashion brand retail chain in Sweden, with 90 stores located around the country. In addition, they have a digital store at mq.se.
The team consists of 65 people at their headquarters and 600 team members in their stores.
When scaling into marketplaces, Occtoo's business model is the most customer-friendly I've seen. Similar solutions charge a percentage of revenue. Because Occtoo charge one flat fee per destination we can scale frictionless without the cost eating at our own margins
MQ Marqet expanded to 7 new markets through Zalando marketplaces
MQ Marqet have high growth goals, including the ambition to grow revenue from their e-commerce channels to make up 30 percentage of their overall revenue.
To be able to reach this ambitious goal they looked into expanding internationally and realized that the first step in reaching new target groups in new markets was to expand through marketplaces, and Zalando specifically.
They decided to expand to 7 new markets at the same time; Germany, France, The Netherlands, Belgium, Sweden, Finland and Denmark.
They decided to use feeds from Occtoo to send their product information to Zalando. The Zalando API is known to be tricky to work with and implementation takes time, but with feeds from Occtoo they were quickly up and running.
Quick summary
MQ Marqet wanted to expand to new markets to increase e-commerce revenue and decided the Zalando marketplace was a good first step

They use Occtoo to unify stock and price data from their ERP and product data and content from inRiver PIM. Using Occtoo's Zalando feed they then send this unified data set to the Zalando marketplace

As soon as the creative team has prepared a new product that is tagged to be part of their marketplace assortment, it is instantly sent to review and publication on Zalando through the feed

The data is updated in real time to make sure any updates MQ Marqet do to their product information is reflected on Zalando
Selling on Zalando opens new opportunites
The MQ Marqet brands and items can now be discovered, researched and purchased on the Zalando platform
How MQ Marqet have used feeds from Occtoo
Feeds from Occtoo easily make your products and content available in new sales channels or marketplaces, so you can scale your business with ease.
MQ Marqet use Occtoo to unify stock and price data from their ERP and product data and content from inRiver PIM. Using Occtoo's Zalando Feed they then send these unified data sets to the Zalando marketplace.
Having all data instantly available in Occtoo's Experience Data Platform means MQ Marqet can deploy new digital initiatives with much higher speed to market in the future.
Never miss a sale again because of a lengthy integration project!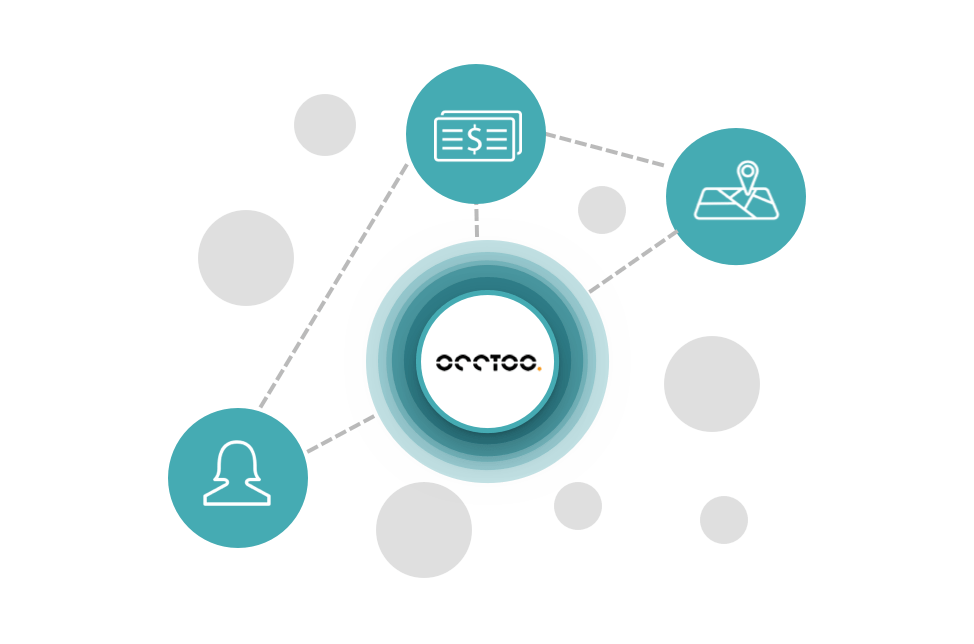 Want to learn more about Occtoo?
We'll show you how you also can get instant access to your experience data and build digital experiences faster than ever