The digital screen refreshes the fitting room experience
Customers can use it as a self service channel to get more information about products or ping store associates to fetch another size
The vision behind digitalizing the fitting room was to provide the customers with better service and modernize a very important part of the store experience
Digital screens in fitting rooms enable MQ Marqet to get closer to customers
MQ Marqet have an experimental approach and have developed a strong service offering in their stores to get closer to customers. One of their latest initiatives is to add a digital experience in their fitting rooms. Using a screen, customers can scan products and unlock several different functions;
Read in-depth information about the product

See inspirational style photos
See in-store stock

Ping the sales assistant to provide them with another size or color

Order coffee to be delivered to the fitting room
This concept has been brought to life using an MVP approach, and went from idea to launch in only two months. Since MQ Marqet already had easy access to the data used in the experience (product data from inRiver PIM and stock data from the ERP) through Occtoo, they did not need to spend a lot of time and budget on integrations.
The concept is currently being tested in MQ Marqets store in Fältöversten, Stockholm. If the customers and store associates deem the concept to be a success, it will be scaled into more stores.
Quick summary
MQ Marqet wanted to provide customers with even better service through a digital screen/experience in their fitting room

When scanning a product, customers can read more about the product or ping store associates to bring them another size/color

They used Occtoo to unify stock and price data from their ERP and product data and content from inRiver PIM. The digital screen and software was delivered by SML Group
With instant access to the necessary data needed through Occtoo's Experience Data Platform, the project could go from idea to deployment in only two months
MQ Marqet (formerly known as MQ) was founded in 1957 and offers a timeless assortment of fashion for men and women that can be worn for both business and leisure. They are one of the largest fashion brand retail chains in Sweden, with 90 stores located around the country. In addition, they have a digital store at mq.se.
How MQ Marqet have used Occtoo
MQ Marqet have used Occtoo's Experience Data Platform for several initiatives. That means that they had instant access to the necessary data needed to deliver this experience in Occtoo. They could then quickly create an Experience API containing the specific data and content assets needed for this project.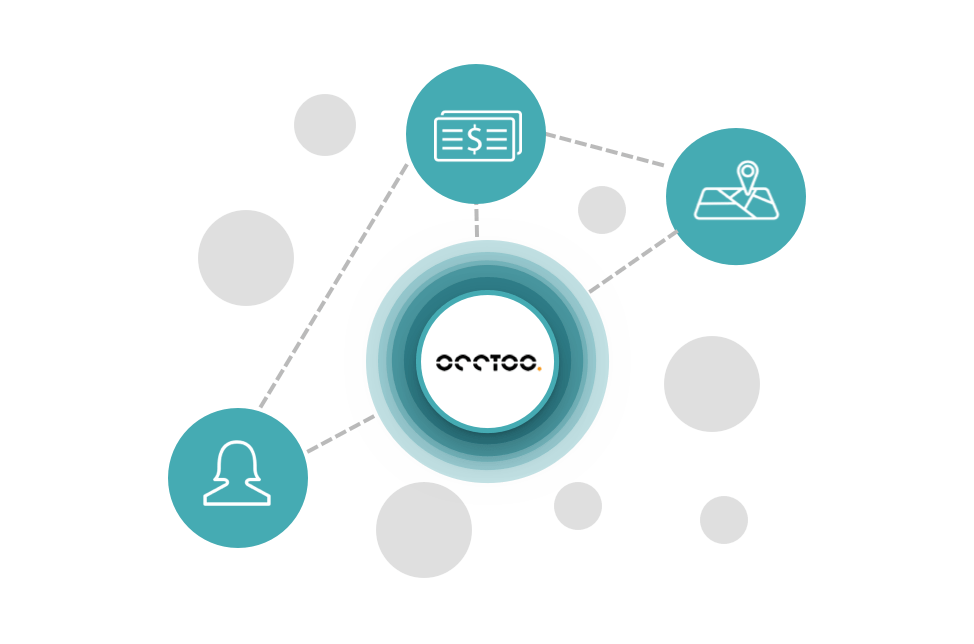 Want to learn more about Occtoo?
We'll show you how you also can get instant access to your experience data and build digital experiences faster than ever