Connect all data and content from all your systems and build digital experiences at lightning speed!
Occtoo is the missing link to connect all your data and content from different systems through purpose-built APIs, to deliver new world-class innovative digital experiences at lightning speed.
ERP
Unlock transactional, price and order data etc from any ERP system and have it instantly available to build an experience with
PIM
Add your product data and content into Occtoo and combine it with customer, transactional and contextual data to build relevance into your experiences
Customer data
Keep your existing customer data system in play! Occtoo connects to any CRM/CDP and our real-time APIs unlock your customer data for heightened personalization and customer experience
File-based data sync
Add unstructured and raw data from any source into Occtoo, even as rudimentary as a spreadsheet
Search engines
Occtoo provide your on-site search engine with unified product data and content
DAM
Connect Occtoo with any DAM system to ease the access to media and content for your digital team
Front-end frameworks
Whatever front-end framework you choose to build your new digital experience with, it will work with Occtoo
Commerce
Occtoo provide your commerce platform with any data needed from any source
Content
Add content from any CMS and combine it with other types of data to increase content relevance
Introducing Occtoo Studio
By using our no code studio, digital teams with no coding skills can select and connect data and content anyhow they want when delivering the next digital experience. No integrations needed. Ready to try it out?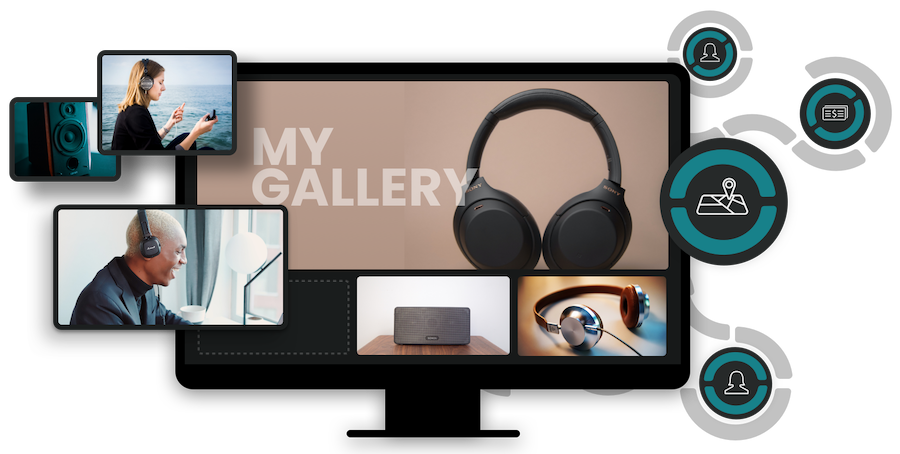 Built with Occtoo
Our customers and partners have built amazing applications at rapid speed. Have a look at a few examples here