Introducing Occtoo
By using our no code studio digital teams with no coding skills can select and connect data and content anyhow they want when delivering the next digital experience. No integrations needed.
App building reinvented
Build any CX app you want, really fast, in four simple steps!
1. Your idea
Build a mobile app for store associates, introduce a new feature on your e-commerce site or even in-car app. Your imagination sets the limits!
2. Connect data
Select and connect the data and content you need to make it happen with a few clicks in our studio. No coding skills needed.
3. Build
Hand a developer a documented Experience API containing only the exact data needed to build the experience in a frontend or to fuel a 3rd party application
4. Launch 🚀
Go live and see how customers responds. Start to collect data that can be re-used in your next experience.
Skip the integrations and instantly access all CX data
You shouldn't have to wait 3-6-12 months for integrations when building a new digital experience. Have all your CX data connected and move in the speed of your own choice
4x faster to market
Launch digital experiences at rapid speed. Easier adapt to the world as it changes. Go from idea to deployment in no time
Reduce project cost
Decrease time and money spent on building the same integrations again and again when launching new experiences
Surface your data
Reduce complexity and instantly access all the data and content you need to build digital experiences from one single place
Always access your experience data from one place
Stop wasting time on costly and complex integrations slowing you down.
Unify all your customer, content and product data from any system or source (ERP, PIM, CRM, OMS, POS etc.) and access it instantly.

Just pick and choose which assets to use with a few clicks when building your next experience.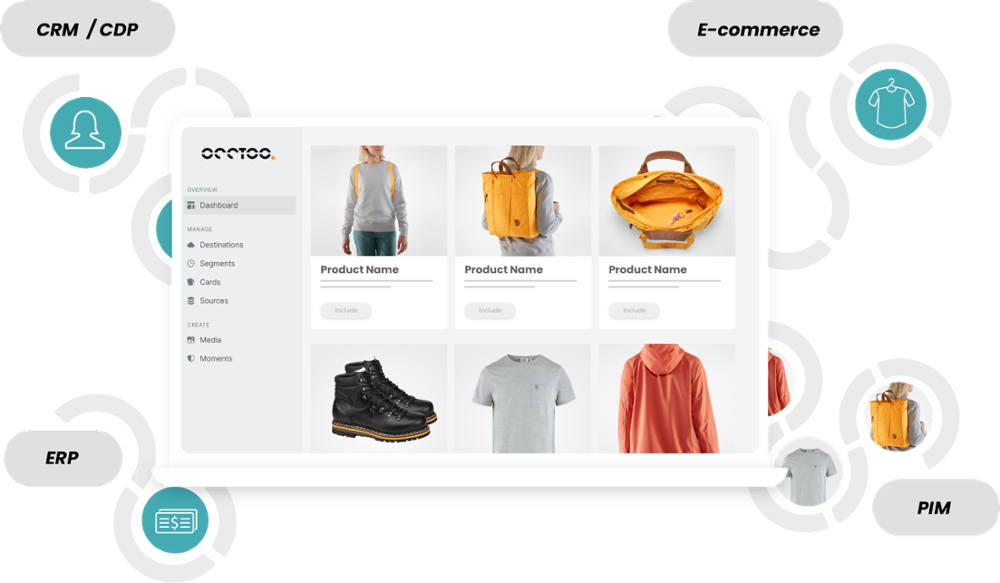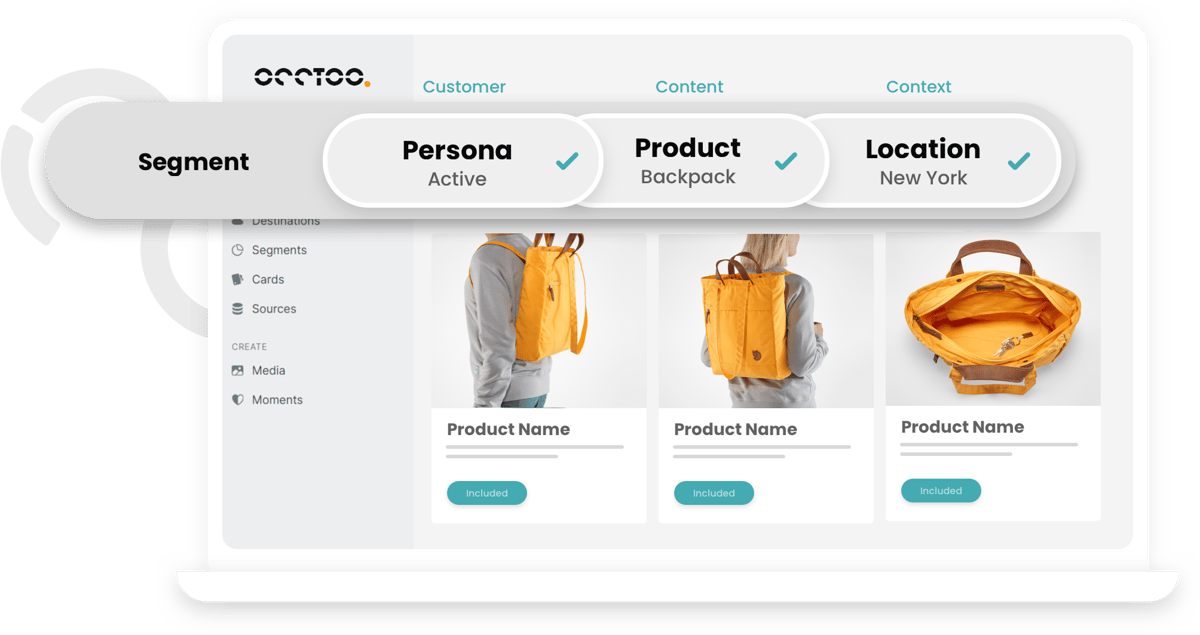 Mix & Match with SEGMENTS
Combine and activate customer, content and context data
Make the best use of the data you already have to improve your digital experiences with new features and functions.
Easily make

unique combinations of customer, content and context

data in our no code studio.

Create virtual data models for any context and need with relevant business logic and data rule sets (no need to dilute your other systems, e.g. e-com platform, with tasks they are not intended to perform)
Enhance relevance in your experiences using 1st party data
Show the right content to the right person in the right
context and drive customer loyalty and revenue.
U

se your

1st and zero party data for personalization.

E

asily combine

e.g. product

data with customer data to build unique

segments in your own digital channels.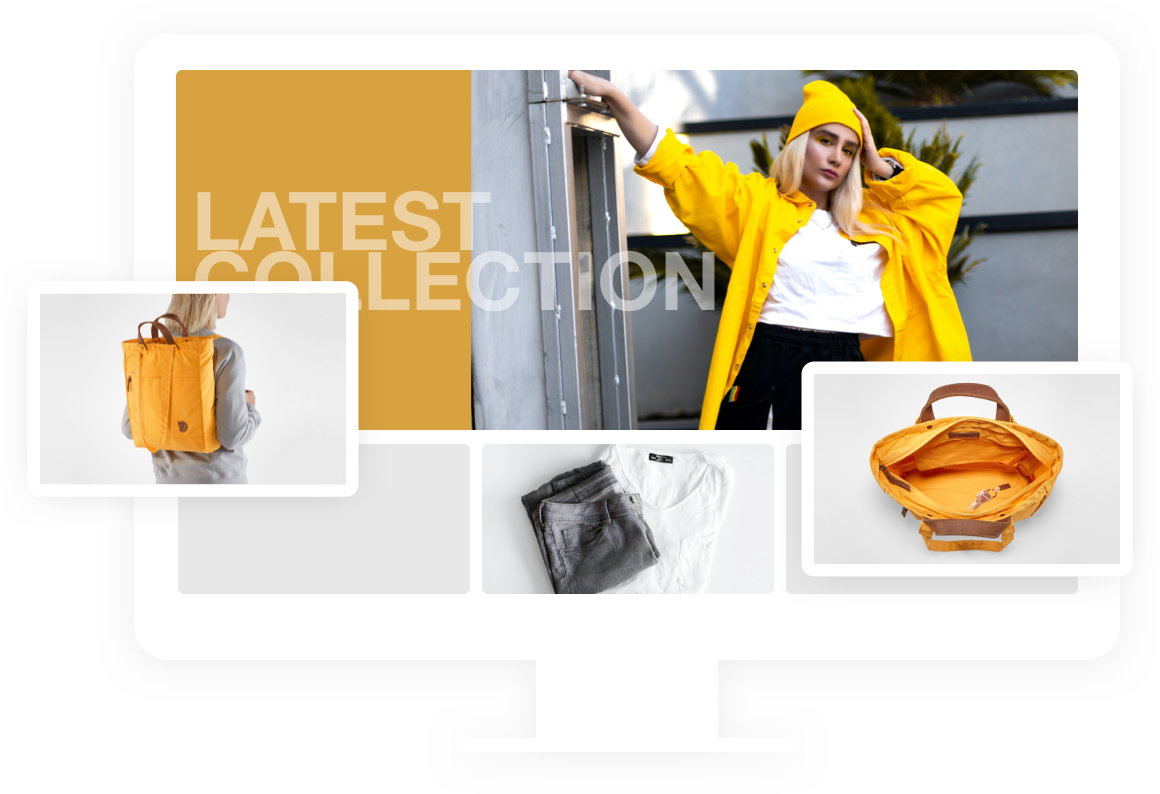 With Occtoo we are able to easily access data from many different systems and distribute headless experiences into a variety of applications. Not only are we now 4x faster to market but our costs to build these experiences has lowered dramatically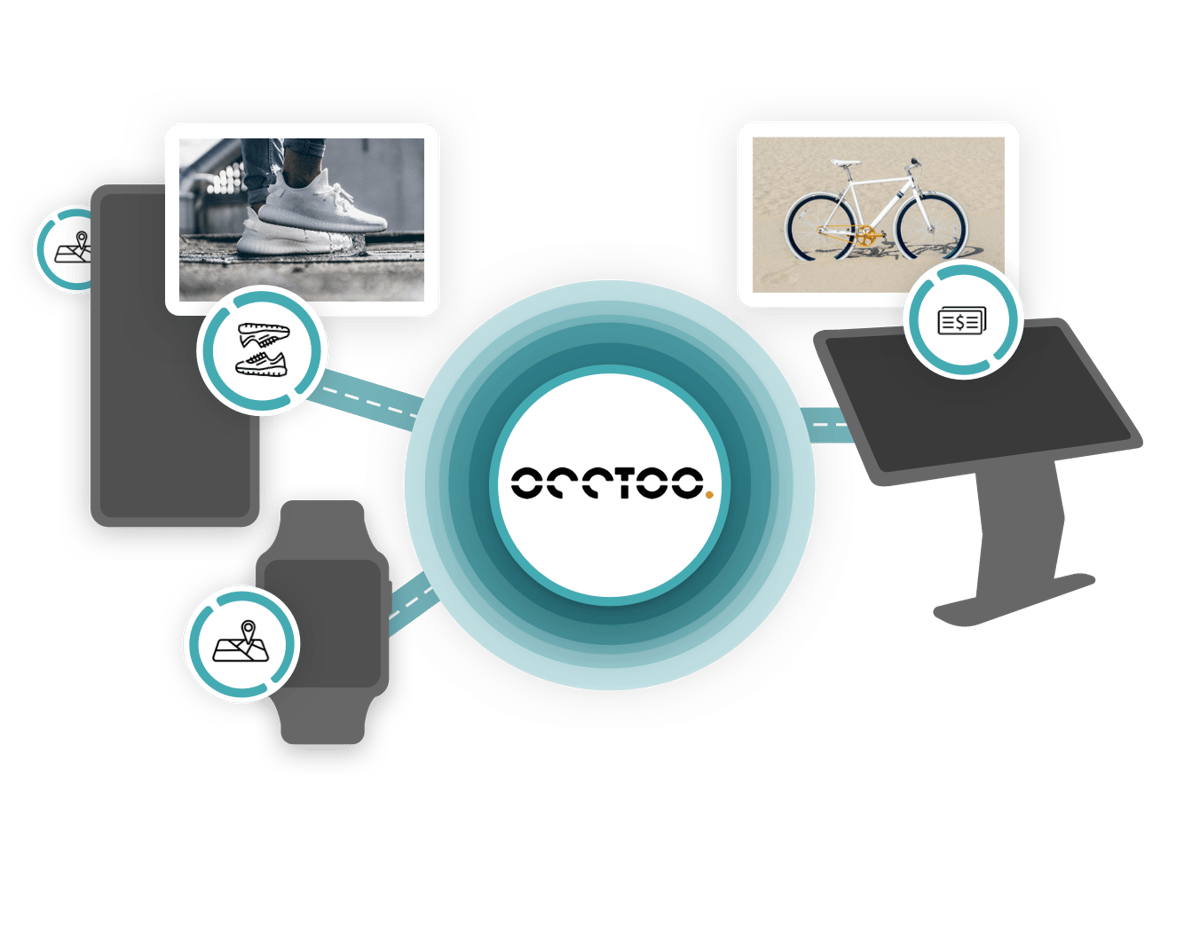 Power all channels with experience data in real-time
Stop having channels working in silos and instead have data flow between them without hassle!
Build

experiences for any channel, frontend or 3rd party application and e

asily re-use and share data across channels.

Connect your omnichannel experience and optimize the experience for each customer in every channel.
Geo-scale seamlessly with Experience APIs
Make p
oor performance issues a thing of the past and scale data from backend systems (ERP, CRM, PIM etc) to any frontend in real-time!
Build your experience once and scale globally across any endpoint and

geography in real-time.

Use a highly scalable, purpose-built API containing only the exact data needed for that specific experience (your developers will love this as they no longer will need to spend time searching for data).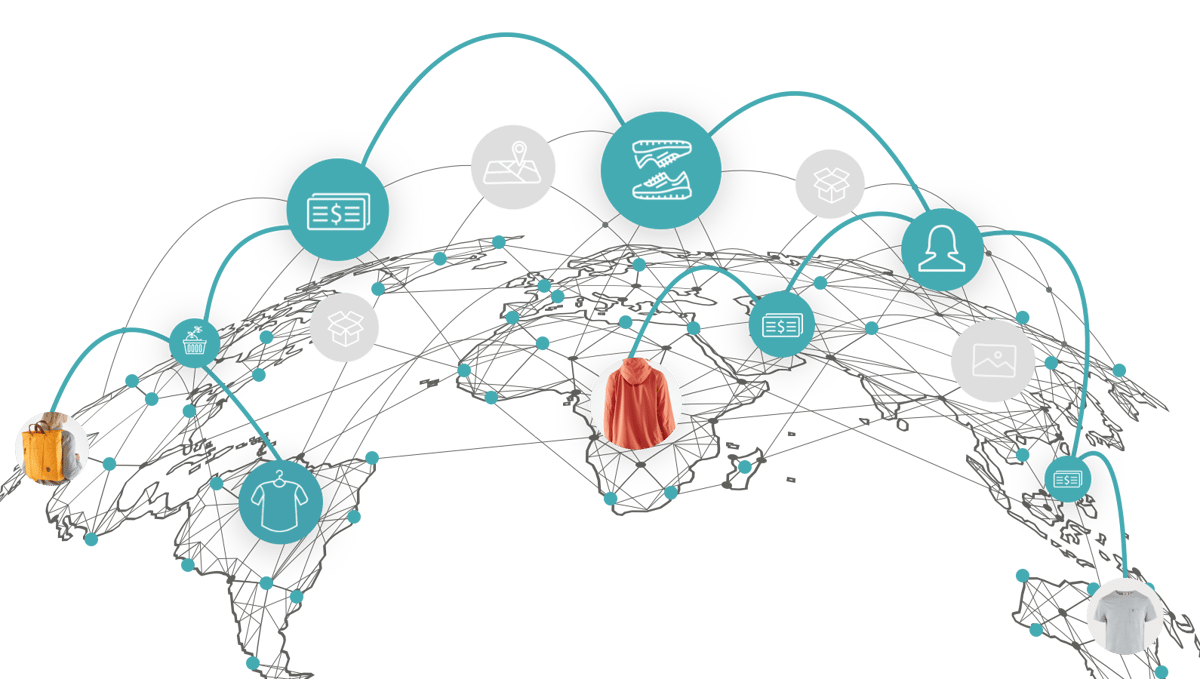 See what customers have built with Occtoo
Take inspiration from examples of applications our customers have built to enhance their customer experience and improve their business