Digital experience for B2B simplified
When building digital experiences B2B companies needs to handle both complex data models and massive amount of data. Spend more time on creating digital experiences that actually adds value for your customers instead of getting stuck in complex data structures.
4x faster to market
Reduce costs for digital projects with 30-50% by changing the way data is managed and exposed for digital experiences
Significantly lower TCO
Significantly lower your TCO and risk in digital solutions by removing a complex integration landscape that easily can break when updates are made
Surface your data
Reduce complexity and instantly access all the data and content you need to build digital experiences from one single place (and in a real-time format!)
Combine data and content from all your systems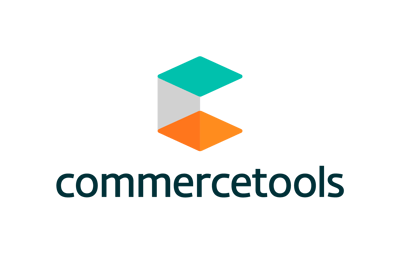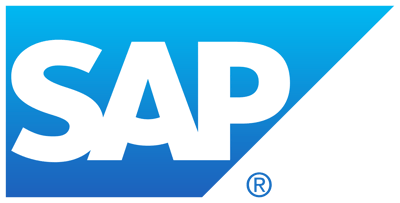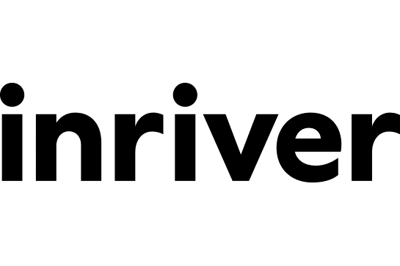 Always access your experience data from one place
Stop wasting time on trying to stitch data together from many different systems every time you want to build or improve your digital experiences.
Unify all your customer, content and product data from any system or source (ERP, PIM, PLM, CRM etc.) and access it instantly.

Pick and choose the data you need to model any business object to fit your next experience.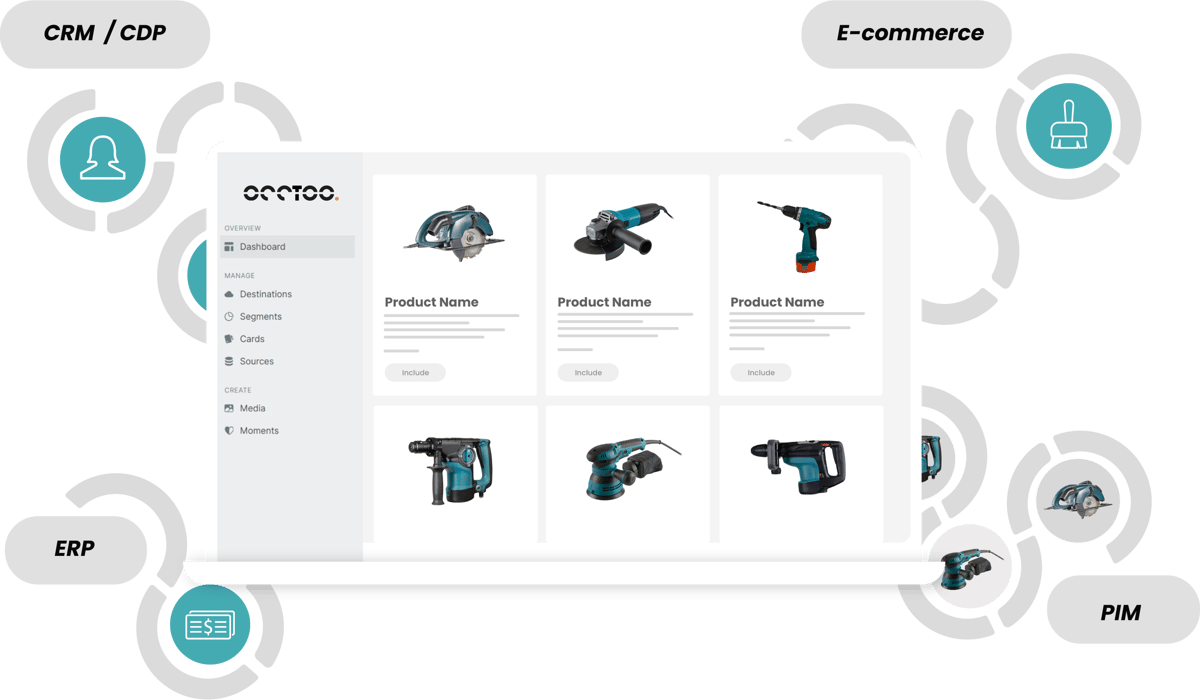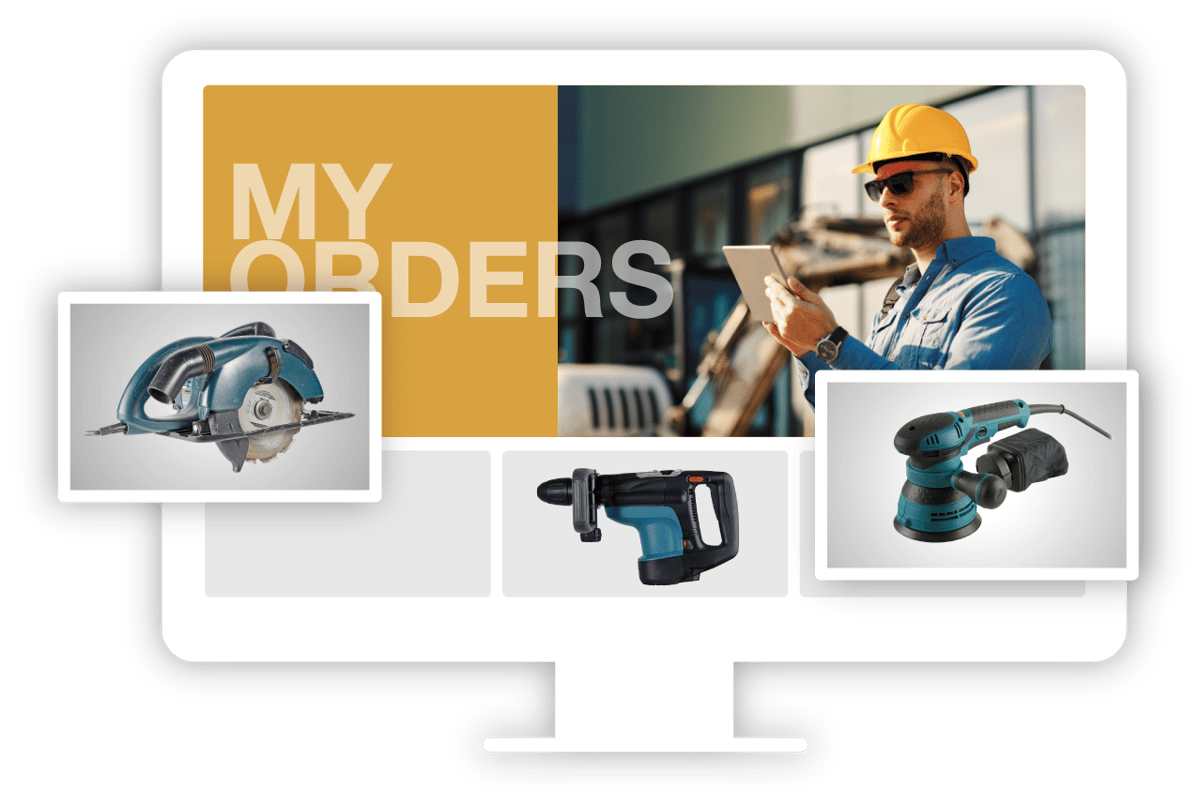 Mix & Match with SEGMENTS
Combine and activate complex customer, product and context data
Make the best use of the data you already have to improve your digital experiences with new features and functions.
Easily make

unique combinations of

complex customer, agreement, product and context data

to only display the information relevant according to customers unique agreements

Create virtual data models for any context and need with relevant business logic and data rule sets (no need to dilute your other systems, e.g. e-com platform, with tasks they are not intended to perform)
By using Occtoo we have significantly reduced data complexity and can now activate our data in any channel. This means our IT team can better support our multi-brand organization with new digital tools and services to drive both efficiency and new revenue
Built for big data volumes
Turn even the slow backend data (e.g ERP data) into a real-time format and scale it into any frontend experience with a 200 millisecond response time with our Experience APIs.
Build your experience once and scale globally across any endpoint and

geography in real-time.

Use a highly scalable, purpose-built API containing only the exact data needed for that specific experience (your developers will love this as they no longer will need to spend time searching for data).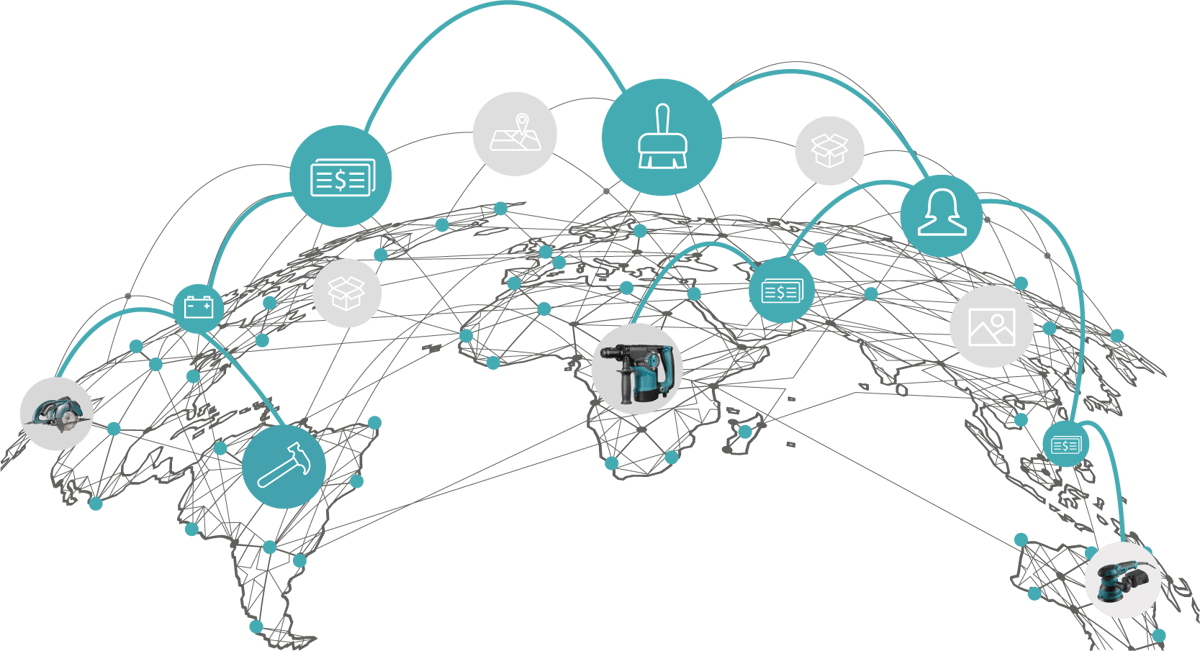 Common use cases among our B2B customers
With combined data at their fingertips, our customers build any type of application really fast!
Field sales application
Build applications that supports hybrid selling. Give your sales staff the custom tools they need to showcase products and drive new sales on the field.
Maintenance application
Supports your maintenance staff with the digital tools they need to support customers and execute maintenance tasks more efficiently on site.
B2B commerce
Build a tailored B2B commerce experience that supports selling to both your top tier accounts and long tail customers the best way possible.
Customer portal
Provide customers with a self service portal where they can administer your business relationship. Easily customize everything so they can see the information that is in their unique agreement; prices, call off orders, order status etc.
Product centric application
Build unique end customer experiences around your connected products to drive self service maintenance and/or do upsell on connected items.
Any application...
By using Occtoo you can easily build any frontend experience you want that best supports your business, that's up to you!
Want do you want to build with Occtoo?
Schedule a demo with our CX Technologist and you will get a hands on demo.
Keeping up with the evolving expectations of customers is no joke and it...
Did you know that B2B customer-experience index ratings significantly lag...