Innovative apps from Cartier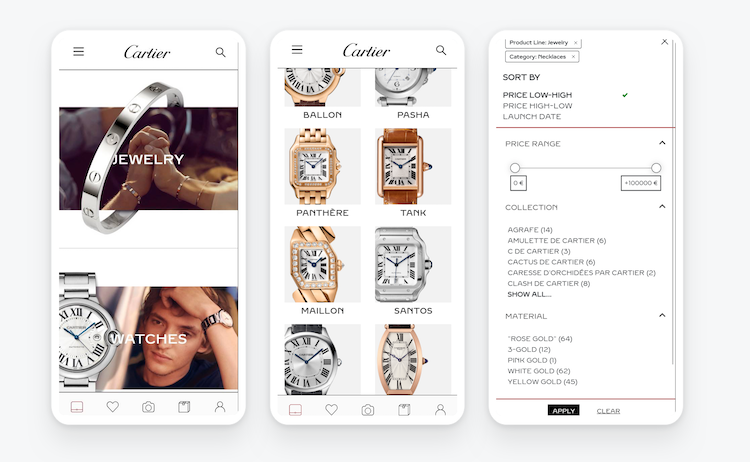 In-store app empowers sales associates and enhances customer experience
Cartier wanted to unlock sales capacity and create a mobile-first experience for employees to improve the experience of customers in their stores. The solution was a mobile app designed specifically for sales associates, enabling them to serve customers anywhere in the store (or remote!), with instant access to the assortment of Cartier's unique creations and stock information.
App guides customers through the selection of unique engagement rings
Cartier wanted to make the task of finding an engagement ring easier, and built an app that guided the bride and groom-to-be through their important decision. Within the app, they can browse through the global assortment and enjoy a guided journey that covers all the important details to think about when choosing (or creating) a wedding ring, so they can find the ring that fits their preferences the best.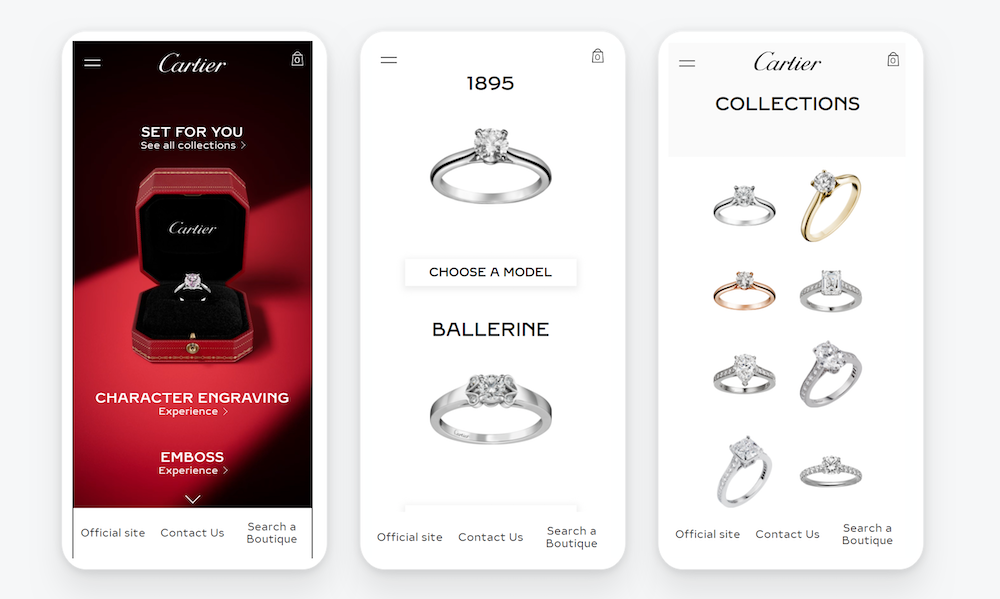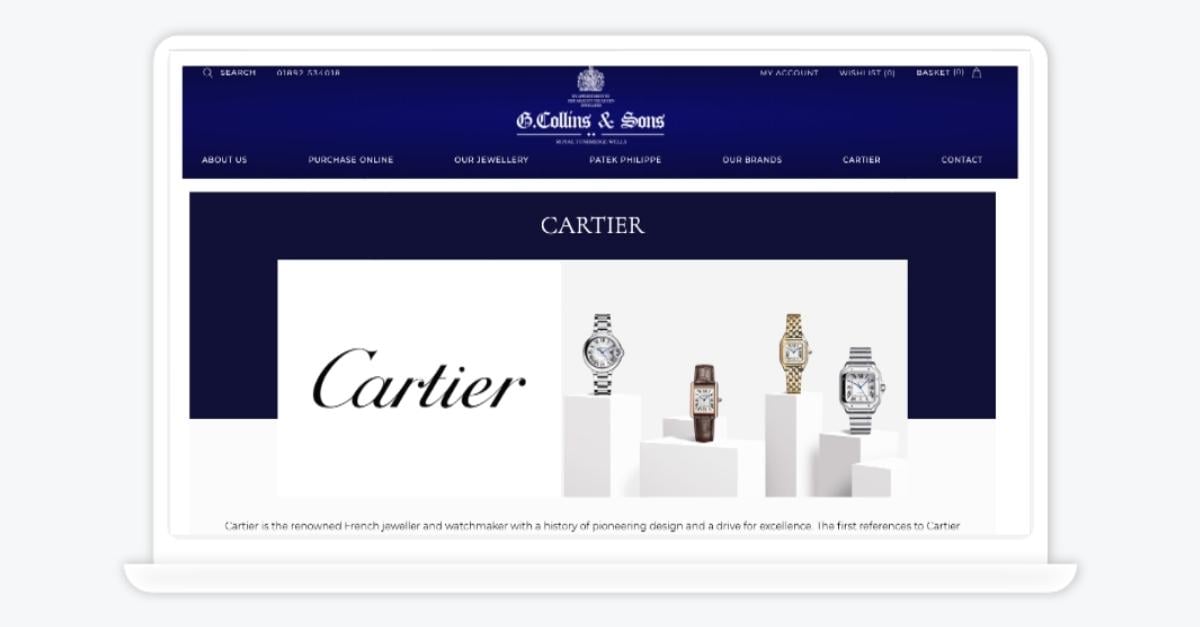 Minisite secures brand experience and identity on 3rd party sites
Cartier wanted to provide their resellers with product information that is always updated on their digital destinations. They created a minisite concept that 3rd parties can embed on their sites to have product and campaign content updated in real time by the Cartier team. This ensures Cartiers' brand identity and they have total control over how their brand and products are portrayed on 3rd party sites.
Cartier's Cord bar brings a fresh in-store experience to new customers
Cartier wanted to create a personalized experience for new customers, so they created a new point of sale in-store called the Cord bar, and built an app for store assistants to guide the client through their design and selection. Store assistants can browse through the full range of bracelets and charms, incorporating information about their clients personal style so they can find the Cord that suits them best.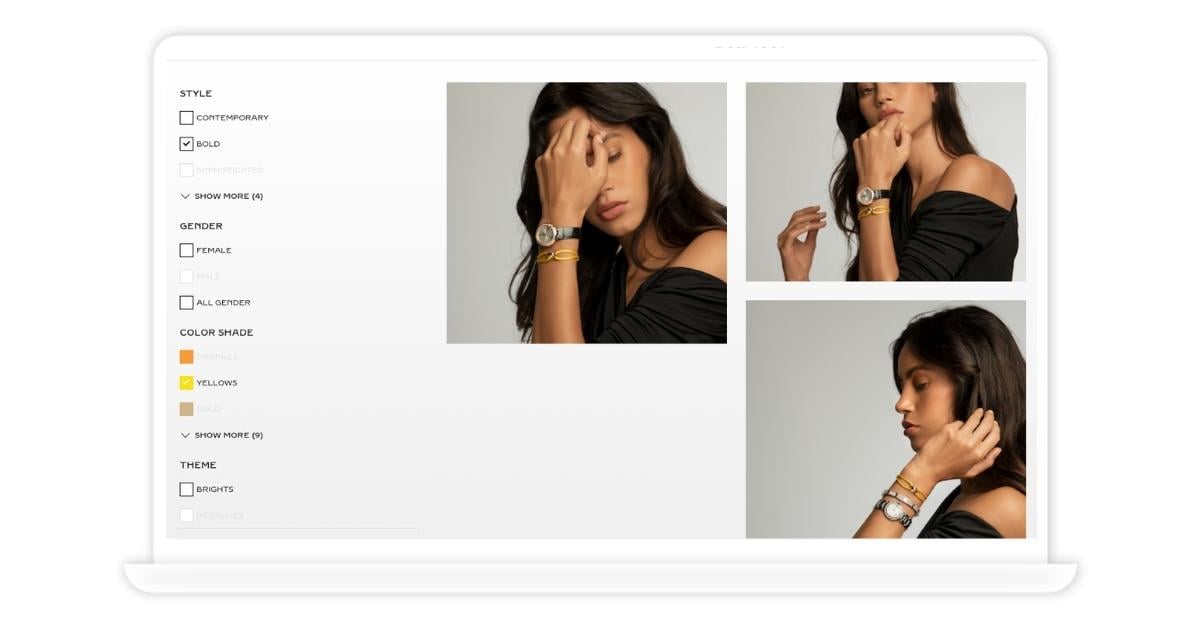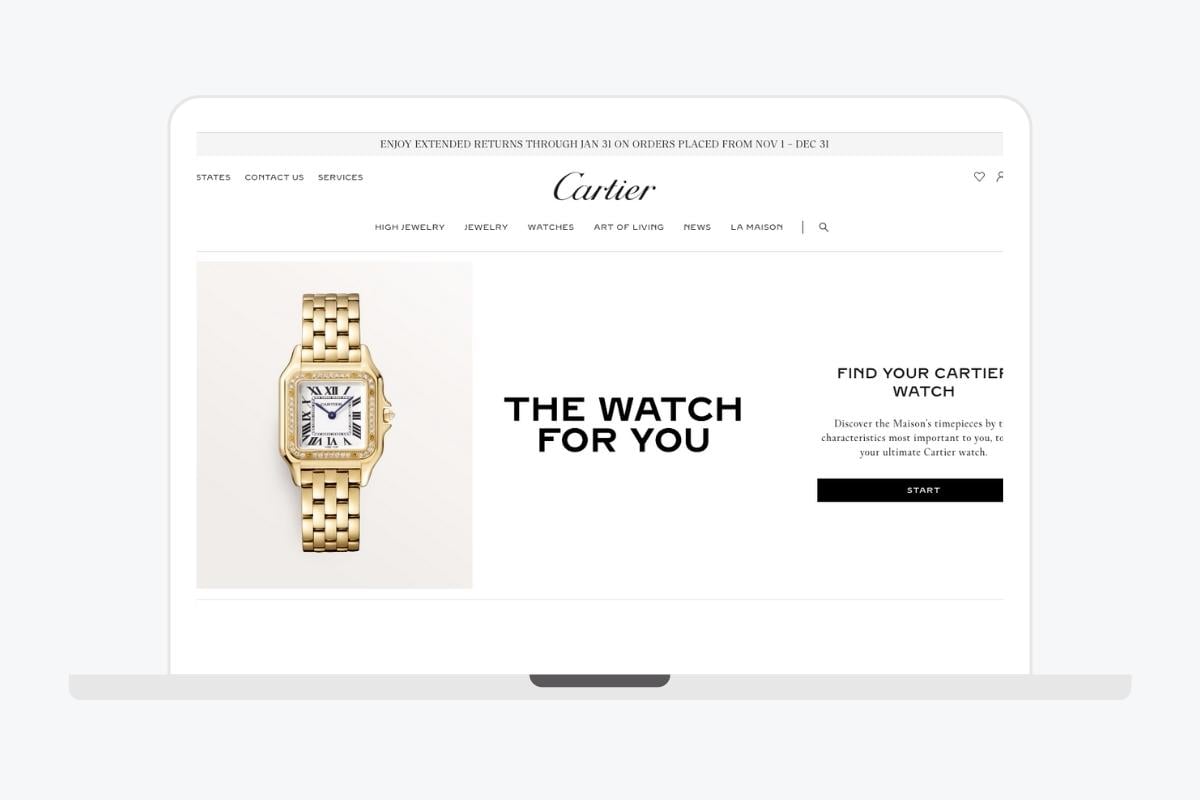 Find Your Watch service from Cartier guides clients in choosing their perfect timepiece
Cartier launched a new watch finder feature on their eCommerce site which enables visitors to sort and filter their ideal watch based on materials, shape, design, movement, and price range.
Cartier launches new eCommerce feature to help clients filter through their fragrance collection
Cartier launched a new fragrance finder feature on their eCommerce site which enables visitors to filter through Cartier's collection based on their ideal fragrance traits.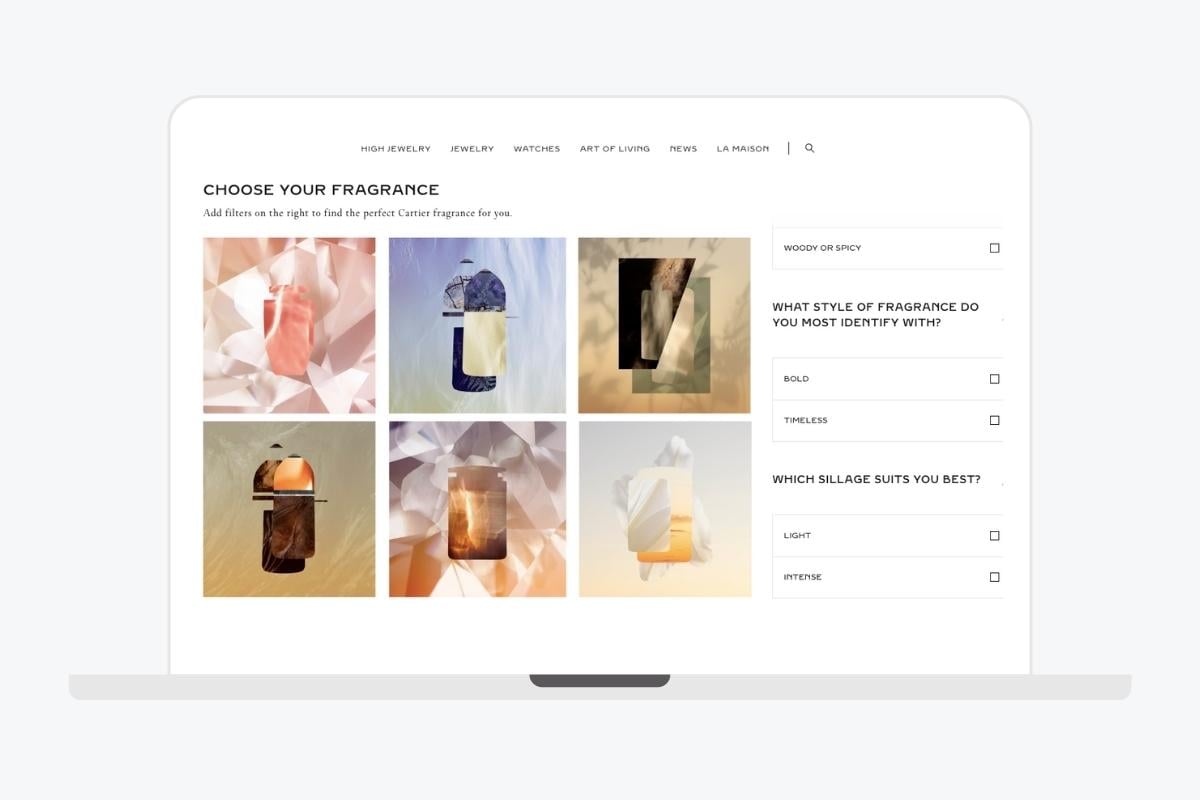 How Occtoo's Experience Data Platform has enabled Cartier
With Occtoo's Experience Data Platform the digital team now have instant access to all types of experience data (Product data, customer data, transactional data etc.) from all backend systems. This means they can operate more independently from their IT department, and instead lean on the agencies that have been brought on by themselves to build digital experiences. This makes them not only more autonomous but also much faster to market. They can now act on market opportunities quickly and don't need to execute based on plans set 24 months ago but can work agile and proactively in tune with the market to innovate the customer experience at rapid speed.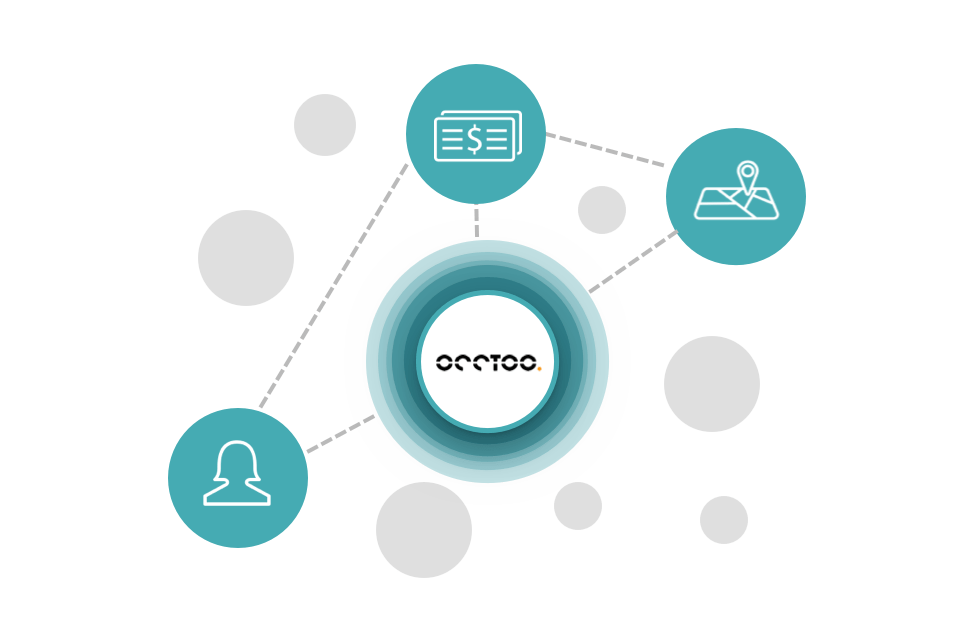 Want to learn more about our Experience Data Platform?
Reach out today to learn how you also can reap these benefits!