Moritz Zimmermann is well acquainted with the digital customer experience space, having pioneered the field creating one of the world's first e-commerce platforms, Hybris, in 1997. Together with his team, he turned Hybris into the leading e-commerce platform at a time when the first digital business models started to see daylight.
After the success of making Hybris the preferred platform choice for many retailers, manufacturers and brands embarking on their digital journey, Hybris was acquired by SAP in 2013. The price was a staggering $1.5 billion, making it one of the first unicorn exits in Europe.
Moritz's next step was joining globally recognised firm SAP, as CTO for their Customer Experience unit: this enabled Moritz to continue to explore the field of emerging CX technology. This time within a bigger context and able to build products to support some of the world's biggest brands to enhance their digital customer experience. Moritz's business skills were yet again proven, as his unit became the fastest growing business unit within SAP.
He now joins Occtoo's advisory board, contributing with his knowledge in how to build the best product and company, supporting retailers and brands in creating relevant customer experiences everywhere.
Today, every company needs to be agile, and quick adaption is vital. The technology to support that is best-of-breed, Headless, and API-first. But the problem with this approach is that you get data scattered in many different systems, losing the ability to combine different kinds of data into contextually relevant experiences for the customers. Occtoo is the solution to solving this. It is a game-changer in the CX space, ensuring companies can become fast-moving and agile using modern technology without doing any trade-off in the end customer experience. - Says Moritz Zimmermann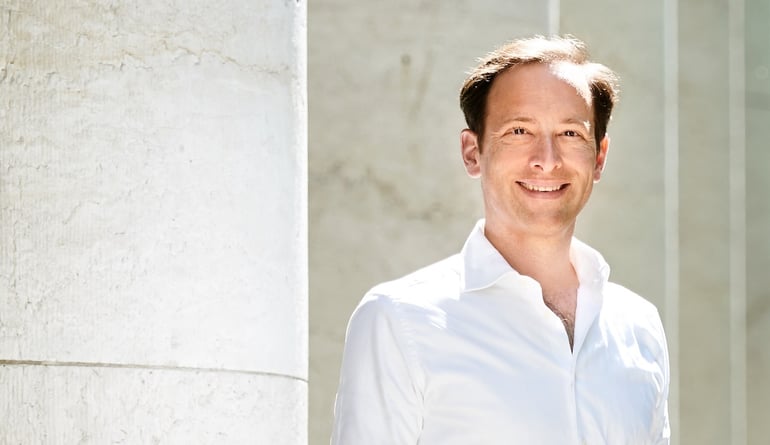 After ending his assignment at SAP in March 2021, Moritz is now focusing his time on supporting startups as both an advisor and investor at 42CAP.
Moritz Zimmermann has one of the world's most relevant profiles for a company such as Occtoo. His deep expertise within the CX space, understanding the true grind of entrepreneurship and experience from supporting some of the world's biggest companies in improving their digital customer experience is really valuable knowledge for our journey. His contribution will be important as we develop Occtoo as a product and company while ensuring we bring the most value to our growing community of customers, partners and team members. - Jimmy Ekbäck, CTO and Co-founder of Occtoo
During his time at Hybris, Moritz also worked as an industry colleague to Niclas Mollin, CEO of Occtoo, and Jimmy Ekbäck at their previous venture inRiver.
Having gotten to know Jimmy and Niclas as highly-respected competitors in a past life, I look forward to working side by side with them as they set out to build a global company for the second time around, - Moritz concludes

Mori
About Occtoo
Occtoo is an Experience Data Platform that fast forwards how digital officers, marketers and developers create relevant customer experiences everywhere. With Occtoo you can easily unify all your experience data (transactional data, product data, customer data, content etc) and access it from one single place. Make unique combinations of customer, context and content data and create an Experience API with a click, to make the data available in real-time in any frontend, channel or device. Quickly go from idea to deployment, build experiences that make you stand out from the crowd and finally provide relevant customer experiences everywhere.
Contact information
For further inquiries contact Katarina Nilsson, CMO at Occtoo, katarina.nilsson@occtoo.com.