In the past, luxury brands perceived online sales as being inappropriate for a luxury experience, and considered a eCommerce a channel that was reserved for selling low to mid-range luxury goods. They felt that elements of the unique service and exclusivity would be lost if customers purchased their products online instead of going to the store, and the personal connection and luxury experience with the customers would be lacking.

Fast forward to 2022 and eCommerce is now an embraced element of the luxury customer experience. Digital/CX leaders are now turning their attention to strengthening the Omnichannel experience and provide a true concierge experience across all channels.
Mindset and organizational reluctance are no longer the problems they once were, but technical execution is still an issue. If you open the hood on the technology, it has mostly been patchwork and workarounds that have been extremely painful, expensive, and slow to build. In the end, you're left with a monster of point-to-point integrations that are not only costly to maintain but also under a constant threat of breaking and unable to scale to the extent that any growing company needs.

But times are changing and there is a new solution to help you deliver your Omnichannel vision, it's called an Experience Data Platform!
The challenges with delivering an Omnichannel experience
The biggest problem with building an Omnichannel experience the traditional way, is that data cannot flow seamlessly across channels in real-time, because the technology stack held by is dated and built-in silos.

Systems have typically been purchased/built for a very specific purpose, meaning they contain data for a specific area, such as ERP for transactional and stock data, PIM for product information and CRM for customer data, etc. In the luxury industry many brands sit with a monolithic suite that holds all data in modules that still makes it impossible to combine and share between channels. These systems are built for backend processes to create and store data, not to combine and activate the data in a customer-facing frontend experience; It is in the latter where you create the biggest business value.

With the current tech setup, every time you want to build a new digital experience you need to build new integrations from the ground up which takes 6-12-18 months. Integrations that only function in that specific experience cannot be reused.

You need these different systems to support different business tasks/processes/teams, but what's missing in your stack is a piece of software to combine and activate your data, and this is holding back the omnichannel experience – until now!
Introducing the missing piece … the Experience Data Platform
An Experience Data Platform (XDP) is a unified data layer that sits on top of these systems of records. This platform unifies your data assets without the need for costly and time-consuming integration projects and makes the data available in real-time on a global scale, using real-time APIs, while at the same time collecting new data from your digital destinations.

Using an XDP means digital teams can easily access all their data from different systems in one place (e.g., customer data from CRM, product data from PIM, transactional data from ERP) and deliver selected data to any frontend experience without spending months on data integration.

With all Experience Data in one place, you can easily combine the data and quickly build a new digital experience fit for any channel, which is instantly available on a global scale through purpose-built real-time APIs.
Watch the webinar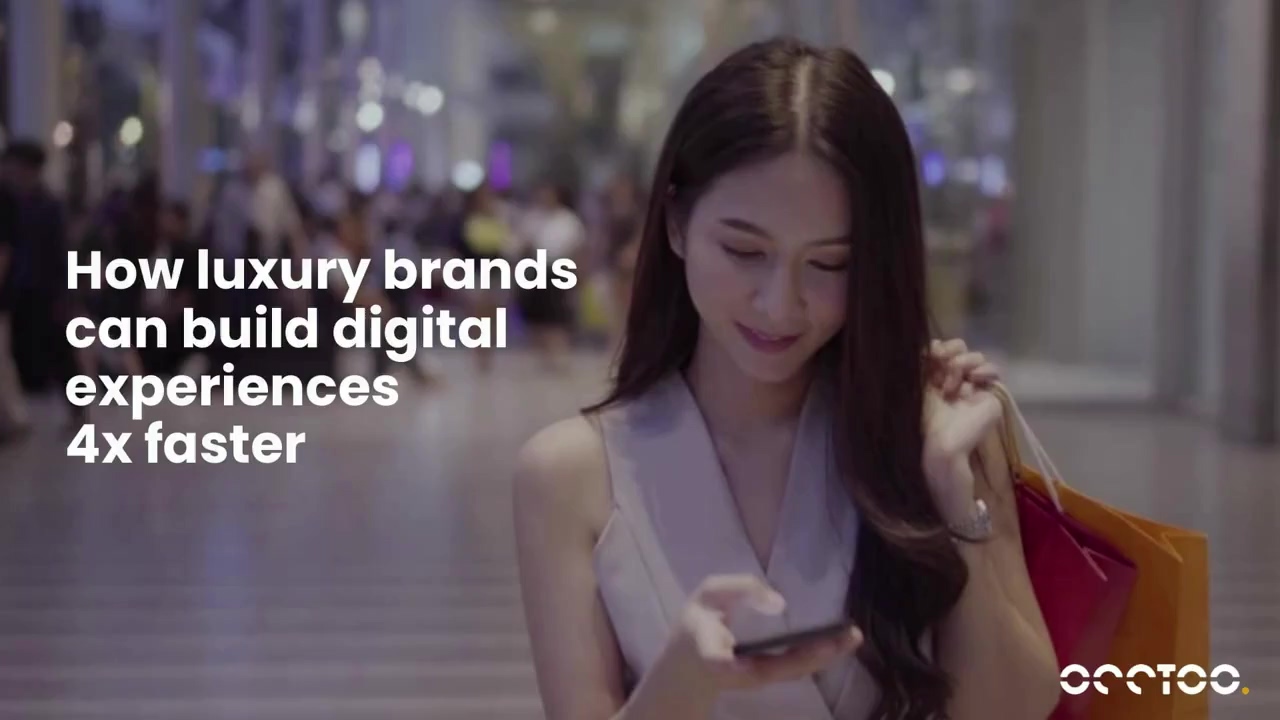 As you can imagine, this has many benefits. Here are the top five that solve problems for luxury brands with omnichannel ambitions.
5 ways an Experience Data Platform solves your Omnichannel challenges
1. Connect and re-use data across channels
This is probably the ultimate benefit for digital teams and luxury brands wanting to build a great omnichannel experience.

With an Experience Data Platform, your data is easily accessible sitting on top of these systems where the digital team just picks and chooses the data they want (no coding needed) to use in a specific initiative (e.g. a mobile app for store associates).

These specific assets are then made available through a real-time globally scalable API to a developer to build the frontend experience. Every time a customer logs in and uses the tool, behavioral data is funnelled back into the Experience Data Platform and enhances your intelligence about the customer.

The next time you want to build a new experience you don't just have the data instantly available, but also have more data about the customer! When all your channels are fuelled by data through a purpose-built API from an Experience Data Platform, data just flows seamlessly between channels and can easily be re-used.
2. Drive brand loyalty by creating a better experience in your digital destinations
Use your data to increase relevance for customers. Just being able to connect your product data to your customer data to build relevance in your digital sales channels will do wonders for your conversion rates and sales.

Previously this task has been impossible to execute because the current systems are not built to combine data. This means that many have the data in place but still don't have the technical means to combine it. With an Experience Data Platform, this becomes an easy task.

You will be able to combine 1st party customer data from your customer records with your product content to tailor product text to specific segments or use a specific set of images. This is a whole new ball game when it comes to personalization and is vastly different from using cookie-based personalization tools based on anonymous sessions! With the concierge service all luxury brands aim to offer, this is the tool you need to bring that into the digital experiences.

You can also combine ANY type of data, for example, build segments based on contextual data, e.g location, weather, price range, size range, etc. Moritz Zimmermann, a seasoned CX Technologist, has written more about why contextual relevance is the way forward for brands to win in the future in this article.
3. Quickly and easily launch a new channel/concept/feature
According to Harvard Business Review, 73% of consumers are omnichannel shoppers.

Making your products available in as many sales channels/destinations as possible is therefore vital to gain/keep market share. In a fast-moving world, you simply cannot afford an initiative that takes 6-12-18 months to launch.

Easy access to data empowers digital teams to build these experiences with speed! Having the necessary data and content instantly available in an easy "pick and choose" format means it's only creativity that sets the boundaries, not data access and setup, of what can be built.
"We are doing a lot of creative innovation that requires data. If we had done it the traditional way our time to market would be at least 4x slower. With the power of Occtoo we are able to access the data and distribute headless experiences into a variety of applications, web sites and screen experiences. Not only are we now faster to market but our costs to build these experiences has lowered dramatically" - Thomas Davis, Cartier. Read the full interview.
4. Equip customer-facing staff with better information/tools to provide better service
It's not only in a digital self-service experience that an Experience Data Platform improves omnichannel experience.

The digital tools you create for your sales staff and customer service team members present equally interesting opportunities.

With Occtoo's Experience Data Platform, global luxury brand Cartier managed to build the first version of an in-store mobile app to support their sales associates in just 30 days! The mobile app from Cartier equips sales associates with instant access to product data so they can move freely around the store and answer the customers' questions without being tied to a desk searching an old system that took ages to load.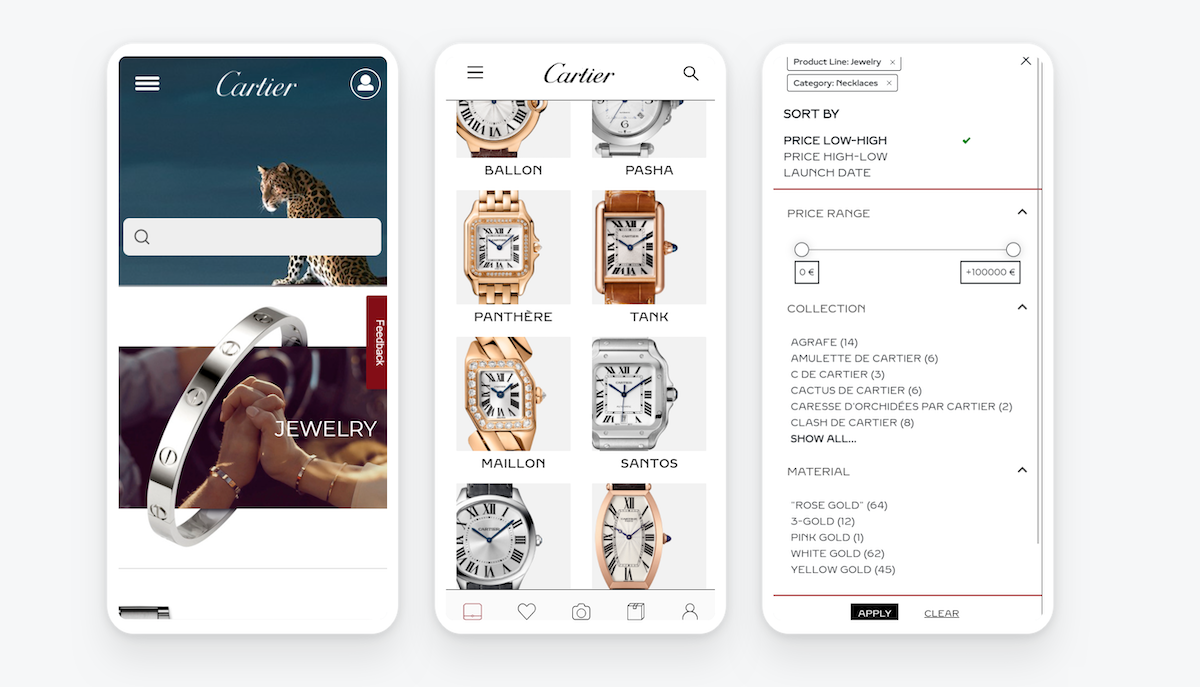 Remember that all data from an Experience Data Platform loads in real-time, making it a seamless experience for both customers and team members.
5. Experiment and adapt your Omnichannel experience as the world changes
Let's face it, the world has been tough for everyone in the last 24 months. It has never been more vital to execute opportunistic experimentation and adapt fast enough to survive when the world throws you an unexpected punch.

Having instant access to data makes digital teams data autonomous and able to act quickly to test new concepts and adapt to changes in the market. This is a massive game-changer in terms of how fast they can go from idea to deployment.

The best news is, it can be implemented without ripping and replacing your existing stack!

Investing in an Experience Data Platform makes your previous investments in data enhancing systems such as PIM and CRM even more valuable because you can finally activate the data, combine it, and put it to its best use in the omnichannel experience! And if you want to modernize your backend systems, having the data in an Experience Data Platform also means that you can execute that work without it affecting your customer-facing applications during the transition period.


Would you like to learn how you could enhance your Omnichannel experience by using Occtoo's Experience Data Platform?
Book a demo today! Maybe you are working at an agency interested in reinventing how you build Omnichannel experiences for clients? Look into becoming a partner!