Hello 2022! It's a new year, and as we inevitably welcome a whole new set of challenges to meet customer needs, this year also brings some exciting opportunities for CX technologists to get ahead of the competition.
In a post-pandemic world, we are doing more shopping online than ever before. Technology has moved front and center as every industry grapples with the changes they need to make to keep pace with the new normal.
Whilst acquisition will always remain an important metric, customer retention activation will take precedence over acquisition for most businesses in 2022. This year brands will leverage technology-driven solutions to build on their success and conquer the challenges of building deeper connections and relationships with their customers.
CX leaders want 3 things: growth, digitalization, and efficiency. The IT innovators responsible for the technical end of digital business, need to find new ways to support this. 2022 will be a crucial year for the refinement and retooling of technologies, especially for businesses driven by reliable and leading CX.
Here are my top 5 tech predictions for CX initiatives in 2022...
1. Hybrid, immersive experience
This year CX leaders should focus more on experiences designed to help their company communicate their message in new ways and build stronger relationships with customers.
Digital-first trends like buy-online-pick-up-in-store, appointment shopping, and curb-side delivery are setting new customer expectations and reshaping the retail landscape. Leading brands are taking every opportunity to extending their reach over customers, with the likes of in-store QR codes with tempting offers, and encouraging app sign up for introductory in-store discounts.
The experience of your customers must transcend beyond the store and filter through the journey at every touchpoint. Your business should look to leverage emerging technologies both on and offline to strengthen CX.
A brilliant example of a truly immersive experience powered by technology is The Mirror, a home gym experience by Lululemon. The interactive mirror opens a world of fitness and wellbeing classes, both live and prerecorded.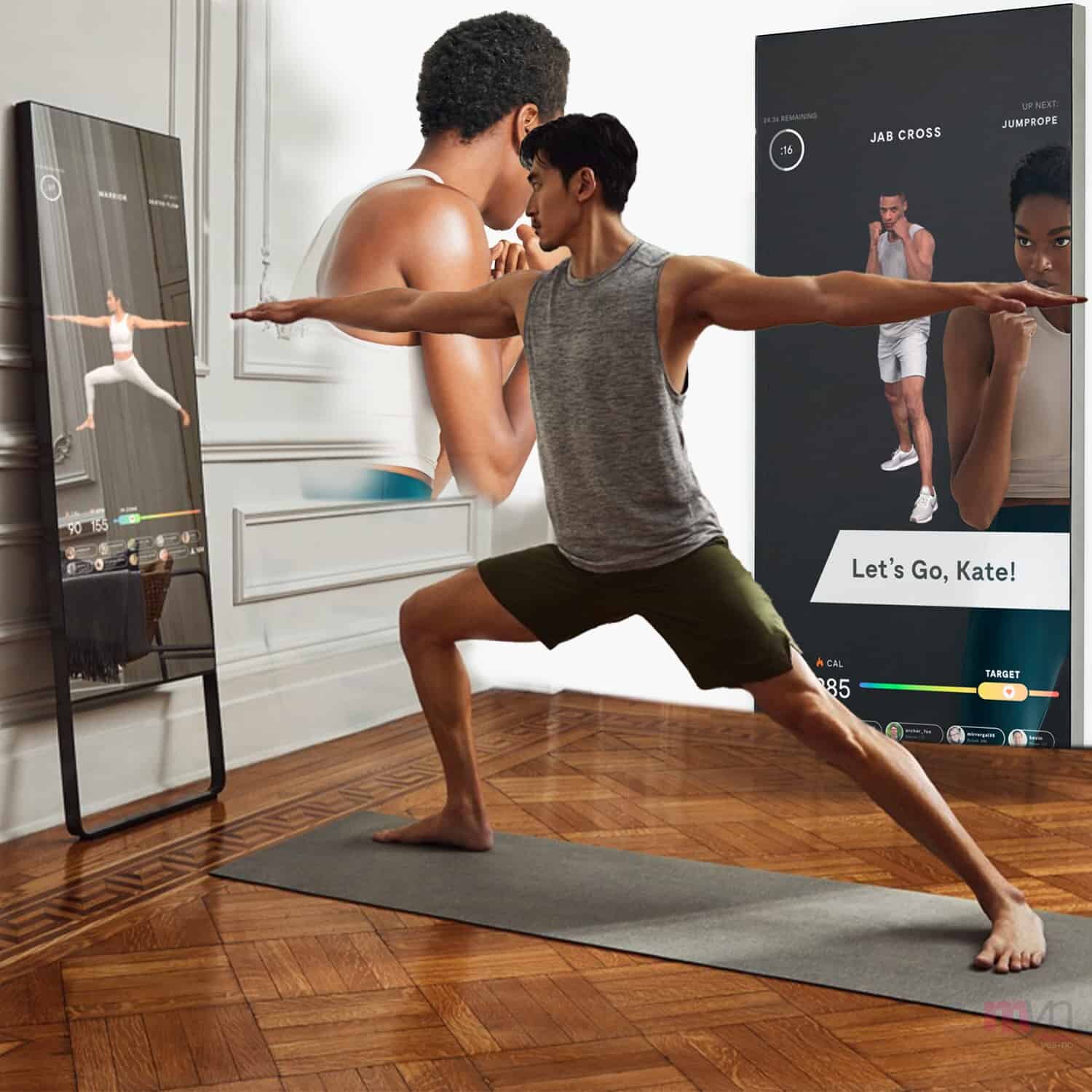 You can even connect with a personal trainer without venturing from your living room!
Lululemon uses real-time optimizations based on the user's profile to monitor and track results, and Bluetooth enables users to connect their favourite sounds. Lululemon have used data and innovation to create personal and immersive CX.
2. Composable technology
By 2024, the design mantra for new SaaS and custom applications will be composable API-first or API-only, rendering traditional SaaS and custom applications as legacy. *Source, Gartner
With multiple customer touch-points and a reduction in brand loyalty, competing on price and product alone is no longer enough to position your business at the top. Companies need to focus on implementing a truly digital approach and building new digital experiences at a much faster pace.
Typically, your organization may invest in technology to store single domain data (CRM, PIM, CMS, etc.); in this fragmented data landscape the creation of new experiences means constantly building everything from the ground up, which is time-consuming and costly!
The key to building these new experiences faster is to unlock your data and create composable apps: light apps built with modern frontend frameworks. Take a composable approach to your tech stack by combining your data through scalable APIs and empowering your front-end developers to build applications with interchangeable blocks.
A composable approach makes your customer data more accessible, and lengthy integration projects a thing of the past, meaning your digital teams have more freedom to adapt and innovate.
3. A growing focus on true unified experience
Customers today are making use of an increasing number of channels for a range of purposes, including to browse, to buy and of course to request support. This new omnichannel landscape could be defined as a multichannel approach designed to ensure that the customer receives an integrated and personal experience.
You can no longer simply try to funnel customers into the catch-all channel. Unified experience means offering your customers a multi-channel, unified experience at EVERY available touchpoint.
Companies that know their customers are tailoring specific experiences to keep their attention - Take Cartier as an example: with the recent impact of the pandemic on their store open times, they were inspired to create a wedding app designed to give their clients a unique online guided ring-buying experience. This new unified and personal experience kept them connected to their customers.
Organizations that fail to provide a range of additional channels – from web chat and email to SMS, social media, and self-service – will quickly find themselves out of step with their customer base.
To begin delivering a unified experience, you must look for better ways to combine and utilize your data. Learn how to easily build unified customer experiences.
4. Cloud Native platforms
Cloud native platforms utilize cloud computing to build and run scalable applications in modern, dynamic environments. Technologies such as containers, microservices, serverless functions and immutable infrastructure, deployed via declarative code are common elements in these platforms. as opposed to a Monolith architecture – A cloud native setup provides well needed scalability and flexibility.
A cloud native setup enables your business to rearrange and reorient as needed depending on external or internal factors like a shift in customer values or sudden change in supply chain or materials, without requiring a total rebuild.
Research by Gartner predicts that by 2025 cloud native platforms will serve as the foundation for 95% of new digital initiatives: up from less than 40% in 2021.
Many of the world's leading cloud native products and platforms are part of the MACH alliance. The MACH Alliance presents and advocates for an open and best-of-breed enterprise technology ecosystem. Read more about the benefits of MACH technology here.
5. Hyper-personalization
Marketing for segments and personas is not enough to keep your customers satisfied anymore. Customers are looking for a personalized experience and they connect with brands who treat them like individuals.
That's why my final hot trend this year is the adaption of hyper-personalization. While you cannot read every customer's mind, you can anticipate and even exceed the possibilities for them through hyper-personalization marketing.
72% of consumers say they only engage with personalized messaging. *Source, SmarterHQ
Hyper-personalization combines data, artificial intelligence, machine learning, and automation to create unique interactions.
Hyper-personalization extends beyond the actual purchase and should consider experiences across the entire customer journey. You need to identify your customers micro-moments e.g., what they want to know, where they want to go, what they want to do and buy. As a company you need to be in these moments, be useful, and be easy to interact with.
In summary ...
These major up-and-coming tech trends represent HUGE opportunities for delivering outstanding customer experience.
It's time to shift the focus away from spending time on integration and data access, and towards spending more time on the customer experience, a win-win for your customers, your development teams, and your bottom line.
The key to success in CX digital innovation is to truly understand your customer journey and have the means to meet their changing needs. To build trusted digital connections, implement solutions that rapidly scale digital creativity, and innovate capabilities to accelerate business growth beyond today - your digital experience must be unified and flexible.
For extra reading, we would highly recommend reading the 2022 Gartner report by David Groombridge.
Want to learn more? Contact the team at Occtoo and learn how you can fast forward your customer experience innovation with a unified Experience Data Platform.