At Occtoo, we care a great deal about working with passionate people who bring diversity to our team, from their nationality to their unique outlook on life, and we want you to have all the information you need about life at Occtoo before you consider applying for one of our open roles.
That's why we've created a series of content to introduce you to some of our team members: who best to explain why they chose Occtoo and to
lift the lid on the world of remote work?
This week I had the pleasure of catching up with one of our frontend developers, Carmen, to find out more about why she chose Occtoo and how she finds living in Europe and working as a digital nomad. 🚀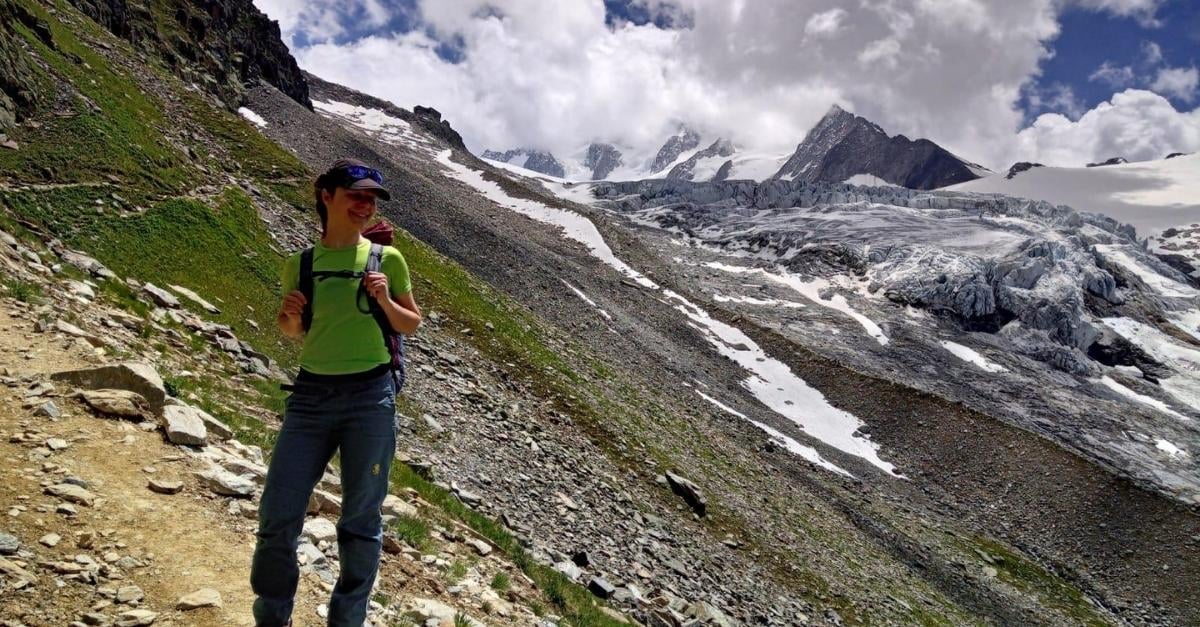 Hey Carmen, can you tell our readers a bit about yourself?
I'm from Cluj-Napoca, Romania, I love to run and to ski. In the past few years I have spent my time during summer in the French Alps and in the winter I'm usually in Romania for the ski season. I move around because I like to discover new places for skiing and hiking.
What's your role at Occtoo and do you enjoy what you do?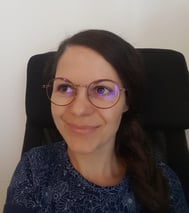 I am a frontend engineer, working with Occtoo since September last year. What I enjoy about this role is that it gives me the power to transform a beautiful design into an interactive page.
I am responsible for the happiness of users. I find it creative and always challenging; in the frontend world things change rapidly, so there is always room to learn something new, no matter how experienced you are.
How did you hear about Occtoo and what made you apply?
I discovered Occtoo on a remote job website. I was thinking about going remote anyway, but also the way the job was presented really drew my attention and it was clear that Occtoo cared about who they hired.
Meeting Tigran (frontend developer) and Andreas (team manager) through the interview process truly convinced me that this was the right move.
Can you share some insights on how the team is made up, how often you meet and what you like about the setup?
Our team is currently made up of two frontend developers, 6 backend developers, one architect and one product manager.
We don't have too many meetings. We have a daily 15 minute standup, and then another two meetings across every two weeks. We'll finally meet up as whole company in September this year in Barcelona.
Another plus that I find is that, as a frontend developer, I'm involved in all phases, from defining the functional specifications of a feature, as well as throughout the design process. This helps me to understand the product vision better, the problems we want to solve and for whom.
How would you describe the culture and work-life of Occtoo?
It's a culture where I find trust, empathy, openness and diversity, which are all big plus's for me. Finding true connection through remote work was quite difficult for me to imagine at the start, but now I find that I've created great connections with my team. It's easy to get in touch with your team and we take time to discuss non-work related topics too.
How do you take advantage of the flexible working?
Some days I take a break during the day to go for a run or go hiking, then I make the time up in the evening or over the weekend. However, I'm someone who likes a fixed agenda most of the time, so I try to keep to a schedule.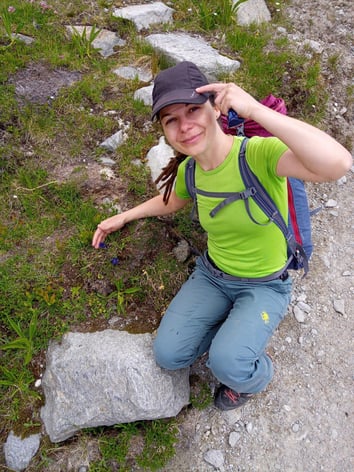 I think the culture at Occtoo makes room for people who really care about you and flexible hours give you the room to take better care of yourself and your family. Switching from on-site to remote would suit those who are able to work independently and are well organised.
Join our team!
Are you considering joining a company that's remote first? We might have just the job for you!
Occtoo believes digital collaboration and continuous learning combined with ambitious goals and a strong focus on work-life harmony is key for success both for our people and our business.