Digital collaboration and continuous learning, combined with ambitious goals and a strong focus on work-life harmony are key to the success of Occtoo and our people. The Occtoo team is 100% remote, and we have staff across 30 locations!
For most of us, working fully remote is quite the change from our previous work experience, and it's not without its challenges, so it's great to get some inside tips from people who already enjoy this way of life and have worked through the ups and downs. Here are some top remote working tips from the Occtoo team.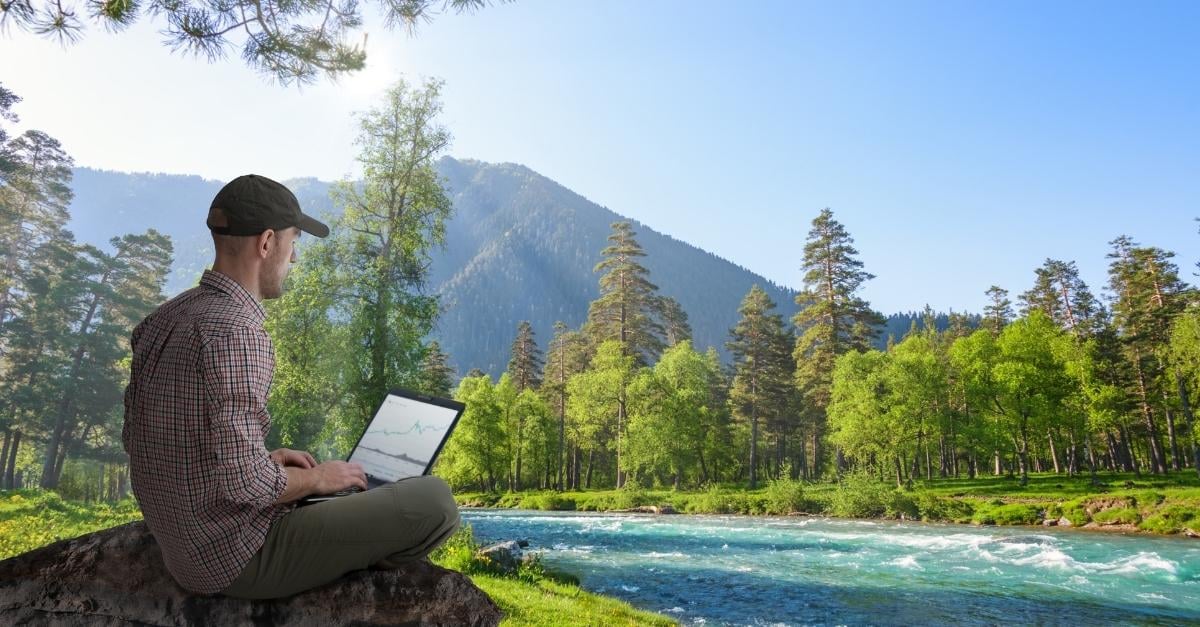 Pssst. We're still hiring! 😉
10 tips for a healthy remote-work life
Make sure you're not spending entire days in your home. Go out for a walk in the fresh air at least once per day. Squeezing in a run or going to the gym during my lunch break keeps me extra motivated and energetic during the afternoons as well. - David Trotzenfeldt, Sales Development Representative
Have a clean environment. It's really easy to forget and let your environment get muddled with dirt. Having a set schedule to clean up the desk/monitors/keyboard/mouse is really important. A clean desk and devices = clean mind for me. When it gets too dirty sometimes work becomes a chore and coming up with ideas becomes much harder. - Patryk Kuszmar, .Net Developer
Know when to "log off". Your home is also your workplace, but it's important to close the computer, put it somewhere where you can't see it and "walk home". - Veronica Lundberg, Digital Marketing Manager
Always keep the camera on when you're attending virtual meetings/calls with your colleagues: it helps maintain a connection. - David Trotzenfeldt, Sales Development Representative
Maintain a schedule. Working remotely may sometimes feel like you are available for work 24/7, but it's really important to actually feel that you have finished your work day and set the work issues aside for the next day to properly rest. - Patryk Kuszmar, .Net Developer
On some occasions, skip the casual clothes and "suit up". - Markus Rajala, CX Technologist
Make sure to take short breaks during the day. Grab a coffee and sit outside if the weather allows or go for a 15 min walk around the block. - Veronica Lundberg, Digital Marketing Manager
Establish clear and consistent communication with coworkers. Working from home doesn't have to be a 'do it all by yourself' job. Checking in on your coworkers, promoting an environment of trust and collaboration can add that extra spark of motivation that's much needed when working remotely. - Monica Pawar, PR Manager
If you are a social person like me, take advantage of the perk that working remote gives you. Take one day each week and meet up a friend for lunch or a walk. Spend the commute time that you now save to do something for yourself: paint, exercise, read a book or whatever makes you happy. - Veronica Lundberg, Digital Marketing Manager
Mimic an office environment. Set up a permanent space in the house with your desk and work essentials to help mimic that feeling of going to work everyday, and inspire you in ways unimaginable. Just because you work from home, doesn't mean you become a work from home couch potato. -Monica Pawar, PR Manager

Do you want to join our team?
If you're considering joining a company that's remote first, we might have just the job for you!
Read why Occtoo is building a global, remote-first company, and what it means for our people.