Denise Persson is one of the world's most experienced SaaS CMOs with a strong track record of creating global successes such as Snowflake and Apigee. She now joins Occtoo's advisory board to support the Occtoo leadership team as they set out to scale up the company and pursue to dominate the emerging category of Experience Data Platforms.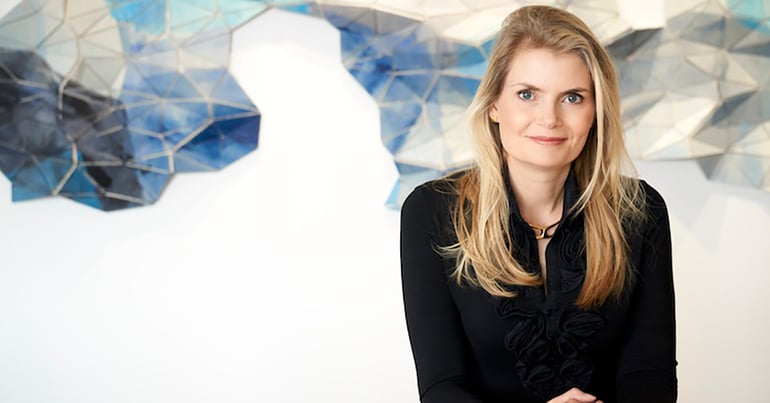 Denise Persson has had an international and successful career within the technology and SaaS space. She led and scaled the marketing team at Apigee until they were acquired by Google in 2016. Since 2016, she has been leading the marketing team at Data Cloud Provider, Snowflake, taking them from being a small challenger in the market to a global market leader with a very successful IPO during 2020. She also holds independent board member assignments at Neo4j and ON24.
I love technology that makes technology easy. The most interesting opportunities lie in making technology so available that anyone can use it and be creative with it, without any tech hurdles to overcome. This is a massive problem Occtoo is solving in the CX space where many companies can't launch new digital initiatives fast enough because their technology locks data into silos, making it impossible to innovate their digital experiences at the pace needed. Occtoo removes this challenge and brings something completely new to the table, says Denise Persson
From the first conversation I had with Denise, it felt like a match made in heaven. We both have high ambitions and her experience and understanding of the different phases a company evolves in are extremely rare. I know that I and the team will get valuable advice as we now enter a more intense growth phase. I'm proud and very honored that Denise chose Occtoo, since I know she is highly sought after, says Niclas Mollin Co-Founder and CEO of Occtoo
Occtoo was founded in 2019 and have already built an international team of 35 team members distributed across 8 countries and 16 different locations. Almost 50% of Occtoo's revenue already comes from markets outside of their Nordic home market. Global customers such as Cartier, Intersport and Nordic Nest have chosen Occtoo's SaaS platform to help fast forward their customer experience innovation.
This team has what takes to build something big. Their passion and ambition are obvious. Combining this with their previous experience of building companies and new categories, the great opportunity they have identified makes them check a lot of boxes. I look forward to working with them, says Denise Persson
About Occtoo
Occtoo is an Experience Data Platform that supports retailers and brands to build relevant digital experiences and applications at rapid speed. Occtoo's SaaS platform makes it easy to access and unify enterprise data from backend systems such as CRM, ERP, PIM, etc. and combine it with behavioral and contextual data to create relevant digital experiences that can be deployed in any channel or frontend in real-time at a global scale. Occtoo was founded in 2019 and has companies such as Cartier, Fjällräven, and Nordic Nest on their customer list.
Contact information
For further inquiries contact Katarina Nilsson, CMO at Occtoo, katarina.nilsson@occtoo.com.