Hey there and welcome to the latest addition of my 'life at Occtoo' content stack, where I have the honour of introducing you to the amazing team at Occtoo. Creating these blogs is a particular pleasure for me because I am truly in awe of the team behind the Occtoo mega-machine!
This week I caught up with some of the inspiring women at Occtoo to find out what they do, what they think about working in the booming tech industry, and what advice they would give to someone interested in following their career path and/or looking to join Occtoo.
I interviewed Ana, Nadya, Matilda, and Andrea. Scroll down to read more.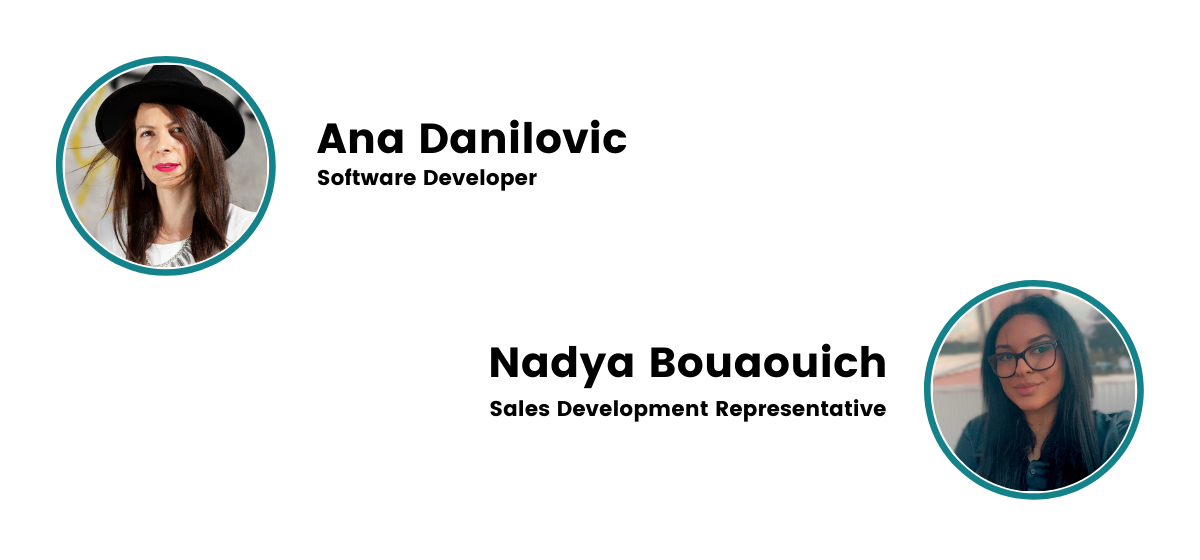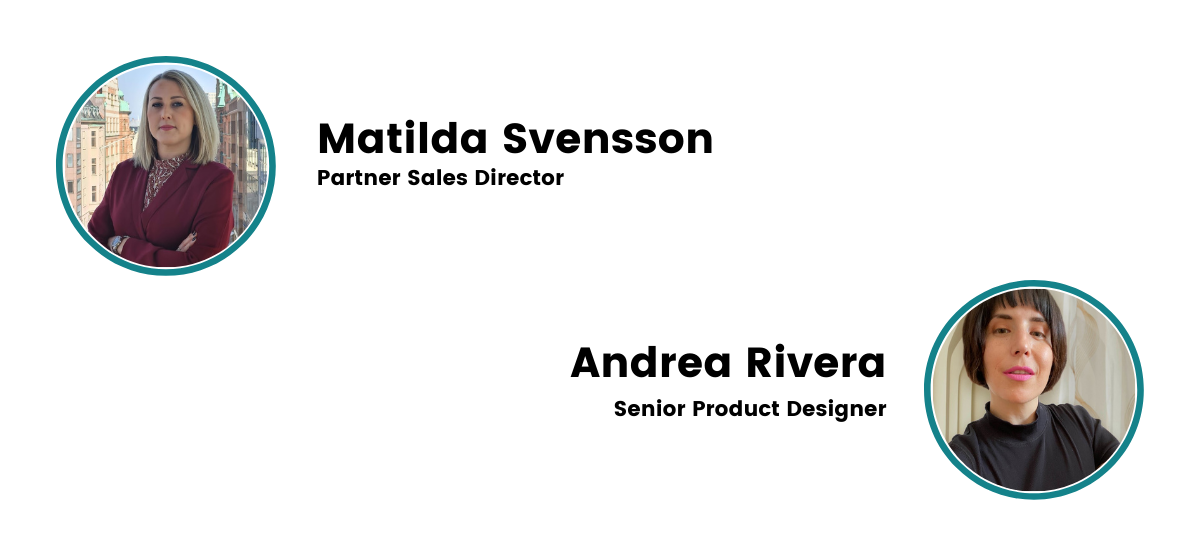 How did you end up working in the tech industry and what do you enjoy about it?
Ana: After dropping from my World Literature studies, divorcing, and ending up as a single mom with a baby I could only afford to continue studying in my hometown which has Technical University. In the second year, I fell in love with writing algorithms and solving problems within limited memory space using Assembly. That was when I realized I want to be a programmer.
Matilda: It was a pure coincidence. I came straight from University to get a job within marketing. These jobs turned out to be very hard to get as a "newbie". One day a friend from back home tagged me in a Facebook post – a tech company in Malmö was looking for a marketing assistant and I ran out money so I applied and got the job. My plan was to leave the tech industry as soon as possible but it turned out to be so much fun and the people I worked with were beyond inspirational. I've been obsessed with tech ever since!
Andrea: I ended up working in tech gradually, transitioning from visual communication to product design. It started when I was working at a creative agency as a designer. I created e-commerce, mobile apps, Saas products. Naturally this sparked an interest in design centered products, UX research and product design. And this led me to want to focus on tech from then on. Working in this space allows me the opportunity to work on a diverse range of products in different countries.
Do you enjoy working for Occtoo and do you find anything different about the culture here in comparison to your previous place of employment?
Ana: Yes, I do! I am in Occtoo for just a few weeks, so here are my first impressions. I like the concept of remote-first, I feel so much more comfortable working from home. I also like working with the data for fashion and luxury brands. I wanted to be a costume designer as a teenager. This is my first start-up experience so the feeling that I am part of building something new is very exciting. The major difference is the camera is on during meetings. People are very polite and open to providing all the help needed. Those informal coffee meetings are great places where you have a chance to meet people you are not directly working with and have some fun to recharge your batteries and continue to work afterward.
Matilda:
Yes, I very much enjoy working at Occtoo. It's a very open and easy going culture where everyone help each other. I appreciate the entrepreneurial atmosphere a lot! To me, it's just the future to give individuals their right to choose what works for them in their everyday life.
Andrea: Culturally Occtoo is very different from other workplaces I have graced with my presence because there is a general openness and learning from each other. I can say its an openminded culture, curious and eager to be more inclusive. And we get to build some crazy futuristic solutions!
What would your advice be to any woman looking to follow in your career path?
Nadya: Never stop learning. Sometimes you will question yourself and feel alone. When I started gaining experience, I stopped self-doubting myself. This is the key for you to succeed in your career. Be fearless and be patient. It takes time and sometimes it's about timing. Finding opportunities for yourself and finding what motivates you. Put the hard work into it and you will see doors opening for you.
Andrea: Be proud of who you are. From your limitations to your successes. Stay curious and keep learning to stay relevant in an industry that is constantly changing. Know you are an asset to a workplace for your unique point of view and talent.
Matilda: Make sure you find a workplace you love to go to every day. If you have fun at work, it's so much easier to also work hard and get the results. It's also a benefit it you find experienced persons in the industry (it could be a colleague, boss or mentor) who sees the potential in you and is willing to support you and answer tons of questions. Be curious and show interest!
How do you think we could collectively inspire more women to work in the tech industry?
Matilda: We need to talk more about the opportunities! I wasn't sure if the tech industry was right for me and I think a lot of young women, like me, thought that tech is only about code and programming, which it's not! It's about helping customers gain insights and help them create a better work life. It's about marketing opportunities, sales opportunities, relationships etc.
Andrea: I have 3 tools in my tool box when it comes to inspiring the next generation. One is leading by example, by making space for my self I'm proof it's possible to work in these spaces and be appreciated for the work you do. The second is to change your mindset when it comes to competition and to try to elevate the work of others, especially if they might be suffering by the same oppressions or and intersection of many of them. And lastly sharing my learnings with mentees so they can avoid making the same mistakes.
Nadya:
Being a woman in tech is a competitive advantage. Your gender shouldn't be seen as an obstacle but rather as an opportunity for diversity and improvement, and I believe that is what most companies are trying to do today. There are numerous camps encouraging women to coding such as – Girls Who Code and Women Who Code. I believe it starts when you yourself as an individual find value and go into that with a mindset of curiosity.
Want to join our team?
Are you considering joining a company that's remote first? We might have just the job for you!
Occtoo believes digital collaboration and continuous learning combined with ambitious goals and a strong focus on work-life harmony is key for success both for our people and our business.