Christian Bader is the Chief Technology Officer that has been making brands more digitally capable since 1999. His current mission is to fast forward how the renowned brands within Fenix Outdoors portfolio can improve their digital customer experience at rapid speed.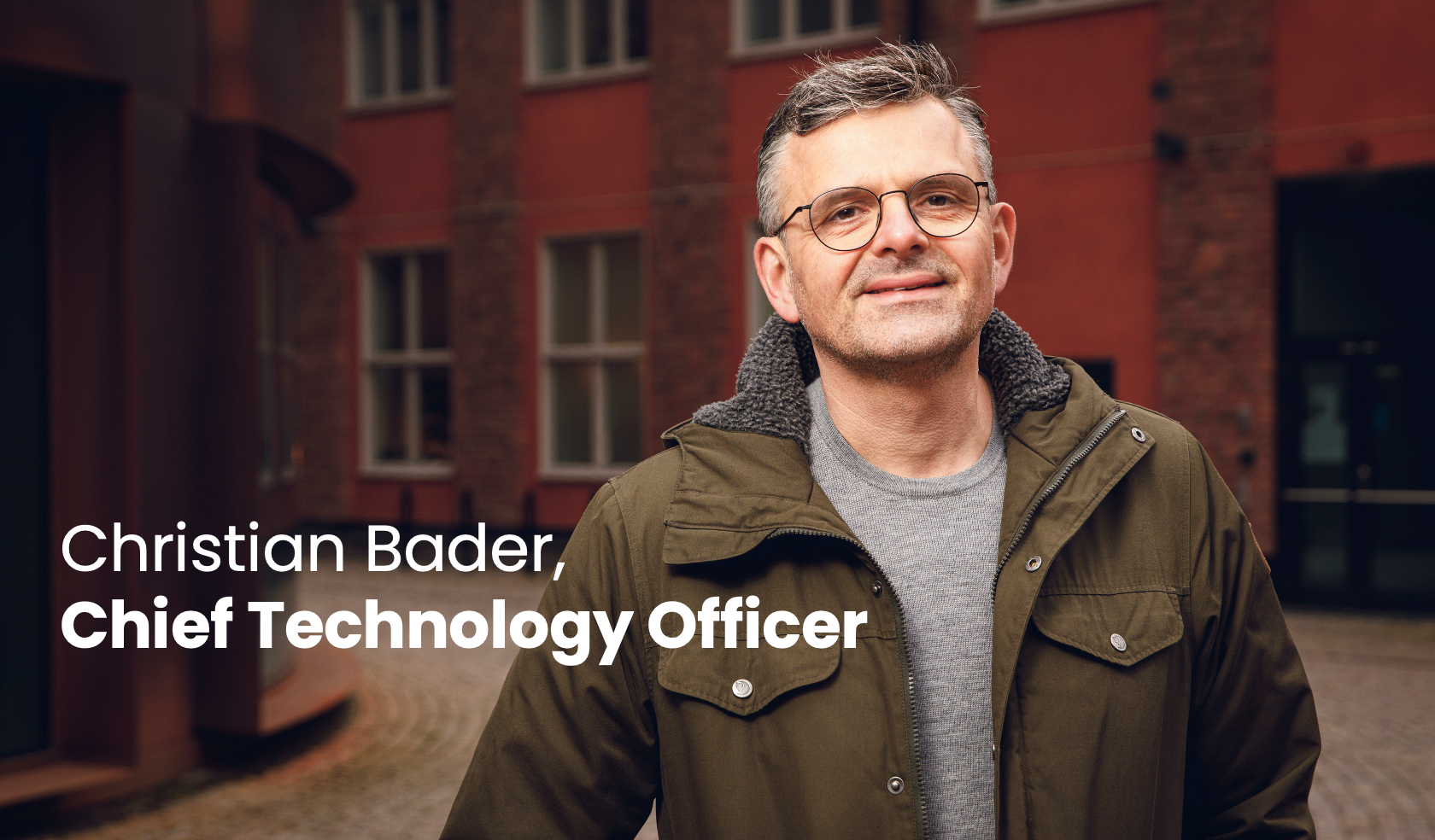 Christian has spent most of his time within the sporting goods industry. With many years of international experience from brands such as Adidas and Intersport, he took on the CTO role at Fenix Outdoor in 2019. Over the years he has supported major business model shifts as the sporting goods industry moved from a traditional B2B business model, where resellers owned the customer relationship, to deploying e-commerce and direct-to-consumer business models. It was time for brands to take ownership over their customer relationships and revenue streams. Hence also increasing the importance of their technology stacks since they became core to the success of the business.
A cornered IT department used to be a showstopper
In 2012 Christian felt that IT had gotten cornered in a negative direction. They had become slow-moving and not able to support the business in a way that was necessary when the world started to spin faster. This was a frustrating period when technology had too much legacy and mindsets were too fixed. Since that time mindsets have become more agile and technology has improved, but not at the same pace as customer expectations. However, with the rise of the new MACH era (Microservices, API-first, Cloud-Native, Headless) Christian feels that things are really starting to change. The critical agile mindset and ways companies need to work are finally met with technology that is flexible and fast enough to match. So, when Christian took on the role of CTO at Fenix Outdoor, he knew that it was the MACH approach he needed to take when transforming the digital capabilities of the business.
Making sure Fenix Outdoor is digitally future-proofed
At Fenix Outdoor, an international group focused on outdoor products, Christian runs a global unit of 55 people spread across the world. They are making sure all brands in the portfolio (Fjällräven, Primus, Naturkompaniet, Globetrotter, Royal Robbins) have a core technology stack they can use to scale and reap cost-effective synergies from. At the same time, they need to maintain the uniqueness of each brand to drive customer loyalty.
"For us, it's important to find cost-effective ways of scaling and have an affordable operating system landscape while gaining speed and ability to innovate the customer experience rapidly," says Christian
Fast-forwarding customer experience innovation
Occtoo has been the key software in the technology stack to fast forward this journey. With Occtoo, Christian has been able to open up their legacy technology and enable it with an API-driven approach, making the data headless and available in any frontend, channel, or device. The customer-facing technology can then be quickly adapted to new customer needs and easily replaceable if needed. All done without the need for ripping and replacing legacy technologies that support core business processes.
"The reason we like Occtoo is that it helped us to go from 0 to 100 in just a few days when we transformed our traditional ERP-focused approach into a modern technology stack with an API-first approach. If we had to develop this ourselves and learn our people this skillset, it would have taken too long"
With Occtoo, Fenix Outdoor is also able to combine data from different sources (ERP, PIM, CRM, eCom, etc) to create new types of customer experiences. This better enables them to become relevant to the customer at each touchpoint. Occtoo makes it possible to bring data together that legacy technology cannot do on the fly, providing every channel with relevant content and data based on the customer and context.
---
You might also like: Thomas Davis about innovating Cartier's digital customer experience 4x faster with headless data
---

"To sum up the value of Occtoo it is speed across the board

. Speed in how fast we can launch new customer experiences, speed in how we serve a relevant experience in real time in all touch-points and speed in how we modernize our technology stack to fast forward our customer experience innovation."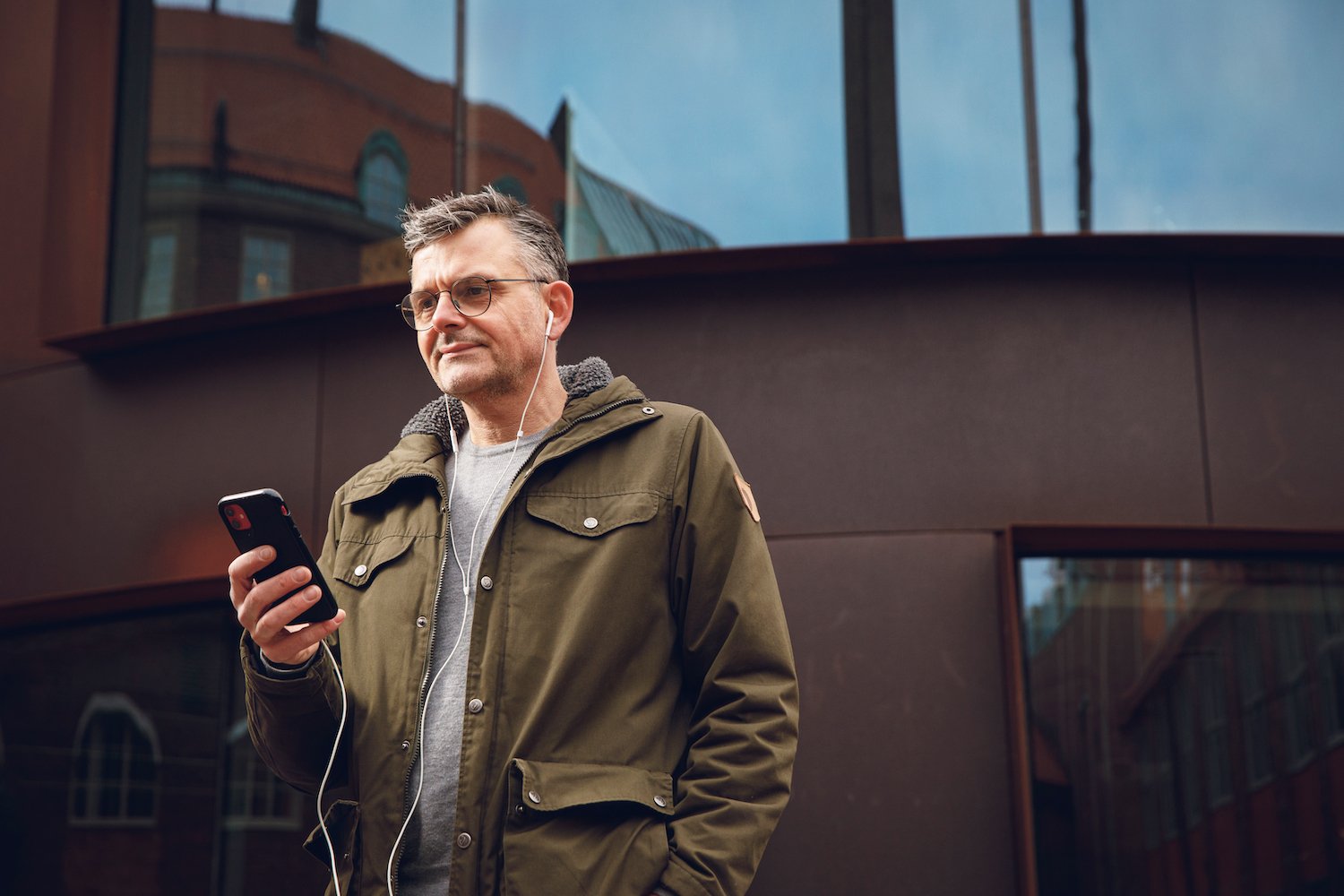 Christian Bader is responsible for making sure all ten brands within Fenix Outdoors portfolio have the digital capabilities they need to scale their business and provide a great digital customer experience. Photo by Fredrik Stål.
When asked about the next technology shifts Christian predicts we will go from a system driven approach into a network driven approach, with apps that are data, process and task oriented. It will be easy to consume data in any endpoint or app and all of the traditional user interfaces will be replaced. And for current and future CTOs his best advice is this:
"Make yourself part of the business and truly understand how technology can be used to drive it forward. The time is gone when a technology leaders' job is to just understand technology, technology is now a commodity you can buy from the shelf. Your task is to understand how you can reap true business and customer value from it"
About Occtoo
Occtoo is an Experience Data Platform that fast forwards how digital officers, marketers and developers create relevant customer experiences everywhere. Unify all your experience data (transactional data, product data, customer data, content etc) with ease and access it from one single source. Make unique combinations of customer, context and content data and create a tailored real-time API with a click to make the data available in real-time in any frontend, channel or device.
Sounds interesting? Read this article from our CTO Jimmy Ekbäck about how we have reimagined the customer experience tech stack.
Want the story first hand? Drop a line to our CEO Niclas Mollin at niclas.mollin@occtoo.com and he'll tell you everything you want to know.