"Does it have the yellow dot?" is quickly becoming a standard request for those buying a helmet nowadays. The brand behind the yellow dot is Mips, and Fredrik Kjellberg is their CMO set on making this brand a global leader within the helmet safety space.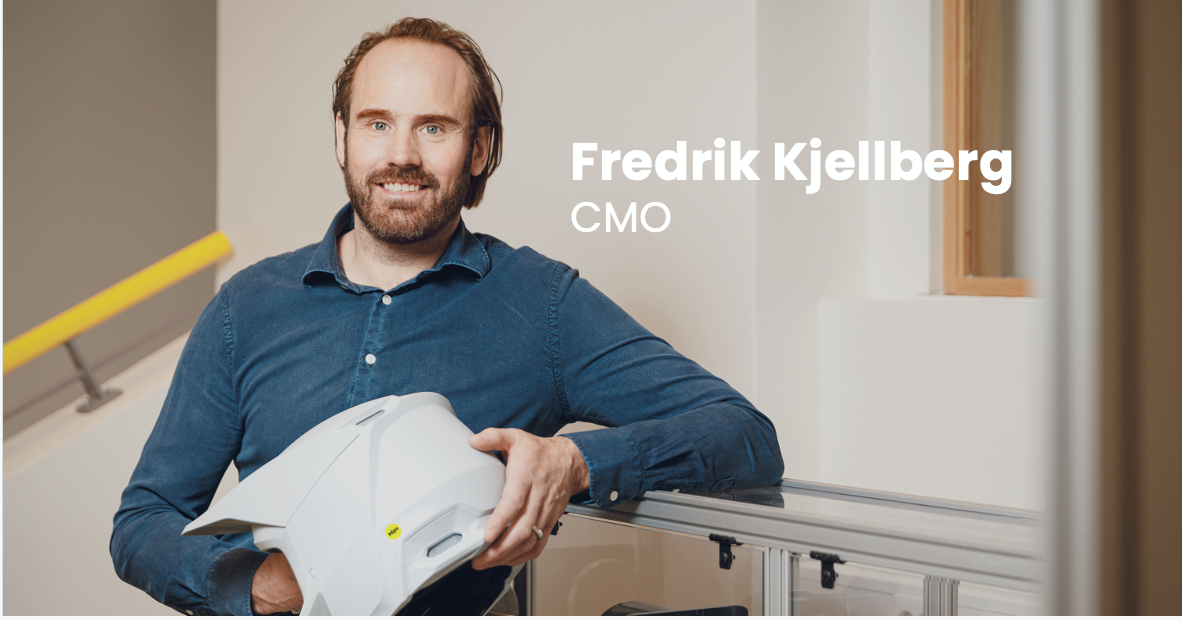 Fredrik Kjellberg is the digital manager and passionate outdoor adventurer, turned Chief Marketing Officer for global leading outdoor brands.
Having played a key part in digitalizing brands such as Peak Performance, Haglöfs, and global ski brand Atomic, 'digital' is part of Fredrik's DNA, and now he has his eyes set on making Mips, the helmet safety system, a leader within the helmet space.
The digital age has totally transformed how you build a brand. Everything needs to be transparent and happen in real-time. You need to build a culture that breathes the vision, and your promise needs to be delivered every time someone interacts with your company, including all employees, your product and external partners.
Mips innovative technology is designed to improve the capabilities in helmets to protect individuals in an oblique impact. Where traditional helmets are mainly designed and tested for straight impacts, a Mips equipped helmet has a low friction layer intended to reduce the force of certain angled impacts. Their helmet safety system is incorporated in products from 132 brands, in 700+ different helmet models, and today more than 20 million Mips equipped helmets are on the market - a number that is growing at a double-digit rate!
With so much of their customer and brand experience delivered by external partners using their technology, this is equally as much of an opportunity as it is a challenge. The role of external partners is so important for Mips that it is considered a key ingredient to their brand.
Having 132 partners market your brand is amazing, but it puts high pressure on serving them with good content, and in an easy manner. The people meeting customers in stores need to be properly educated about the benefits a helmet using the Mips technology, in comparison with traditional safety systems
To improve the way they shared content with partners, Mips on-boarded PartnerZone from Occtoo. PartnerZone is a content portal where Mips can easily share relevant and up-to-date content with partners, based on their specific profiles.
Today, Mips technology is incorporated in helmets in several different verticals, such as: Bike, Snow, Moto, Equestrian, and the newly deployed Construction industry. This means that Mips partners needs to be supported with different content relevant to which sector they work in. When a partner logs in they are instantly met with content for their specific vertical and language.
Relevant content sharing is extremely important to provide a better experience for our partners. It is often the factor that determines if they use our content or not, so it has high impact on our brand and end customer experience, says Fredrik.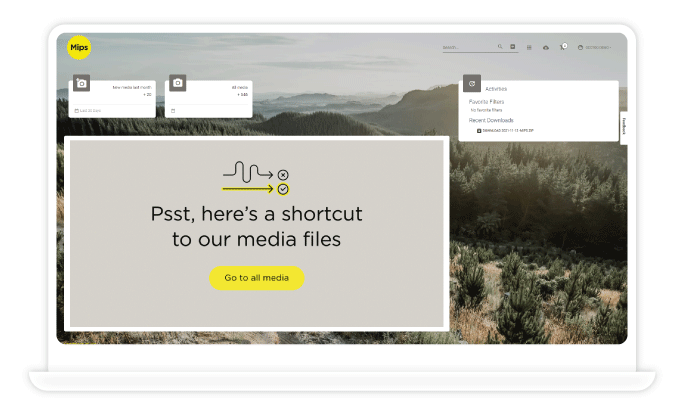 After logging in to PartnerZone the Mips partners can easily access and download media assets and content
We have received feedback from our partners that they really appreciate how easy it is for them to download content from PartnerZone. Our internal team also saves 10-20% of their time per person, that they used to spend on sharing and distributing content to our partners. Now they can spend that time producing better content instead
Being in the safety space comes with an extra weight on the responsibility that information is always kept up-to-date as the product develops. If factual information errors occur, they need to be corrected instantly. Prior to on-boarding PartnerZone, this was a challenge, because the team had no control over who had downloaded what material. Now the team can instantly see who has downloaded which content and can quickly update them with the latest information so the partner is always using the latest edition.
Journalists are also an important target group for Mips to build their brands towards consumers. Since Mips had already collected all marketing material in one place within PartnerZone, they could easily build a press page using Occtoo's purpose-built APIs where journalists can download media kits for the specific product category they are interested in. Check it out here!
The digital journey for Mips has just started, and we look forward to following the next steps for Fredrik and the Mips team!
Want to learn more about Occtoo? Reach out and we'll get back to you ASAP.
About Occtoo
Occtoo is an Experience Data Platform that supports retailers and brands to build relevant digital experiences and applications at rapid speed. Occtoo's SaaS platform makes it easy to access and unify enterprise data from backend systems such as CRM, ERP, PIM, etc. and combine it with behavioural and contextual data to create relevant digital experiences that can be deployed in any channel or frontend in real-time at a global scale. Occtoo is certified by the MACH Alliance and has companies such as Cartier, Fjällräven, and Nordic Nest on their customer list.