Hello, I'm Larre and I work as a CX Technologist at Occtoo. Here's a little insight into working life at a global remote-first company.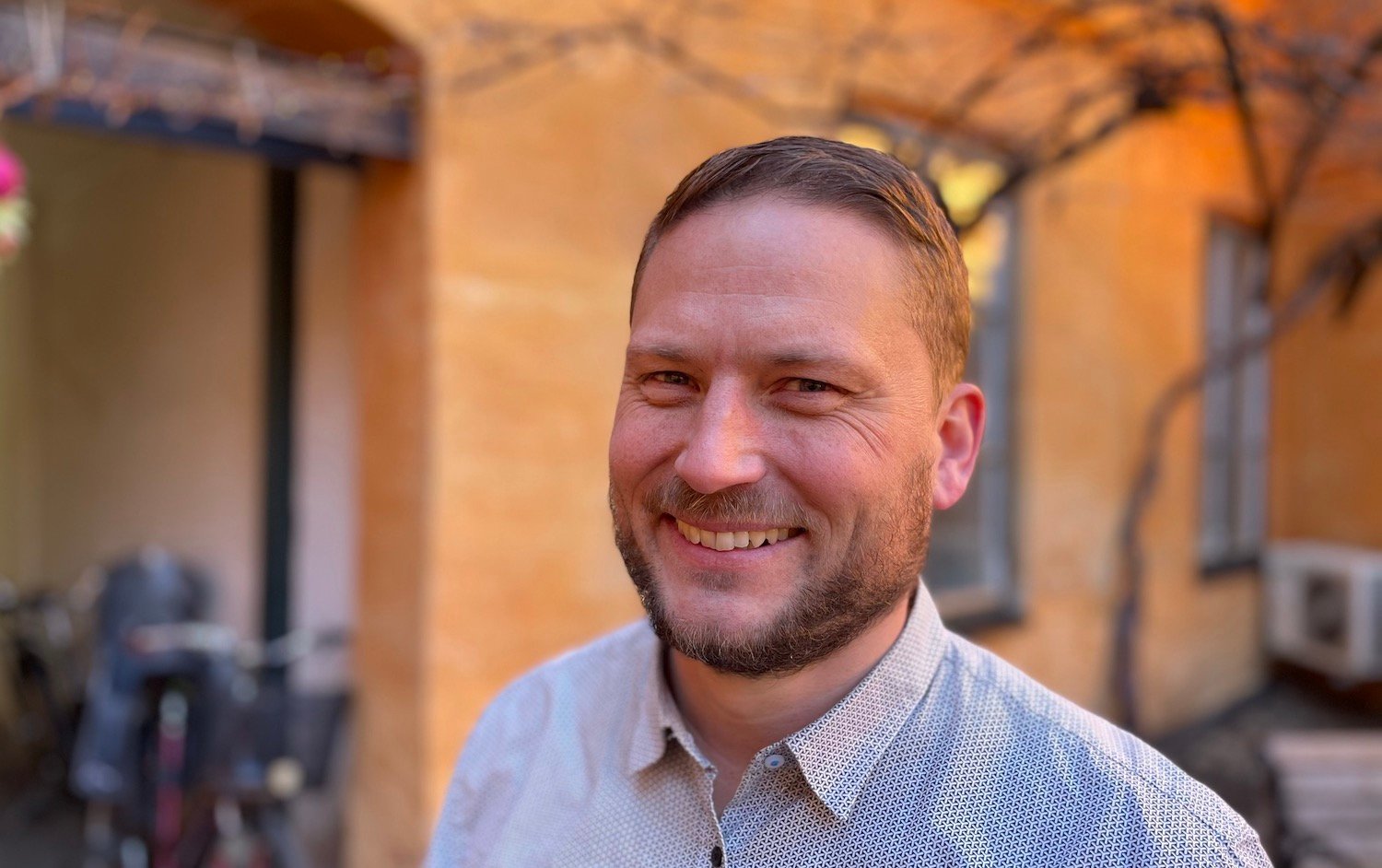 One of the benefits that intrigued me while figuring out if Occtoo was to be my new workplace was the remote-first policy. In its essence, it boils down to two things: work where and when you want (at home, in a café, or the middle of the forest), and plan your workday to always be the best version of yourself!
I have found that I can now be much more flexible; when one of my kids has a day off from school, I can work part of the day at home and then spend the rest of the day with them. Nowadays it is so easy to just change my plans to fit around the need of my vibrant and ever-changing life, both privately and professionally.
The culture at Occtoo focuses on work-life harmony
Throughout the years I have heard people talk about work-life balance, at Occtoo we discuss work-life harmony instead, and although it is only a change of words it sets the basis for our thinking on remote work.
Read more about Why Occtoo is building a remote-first workplace here.
You might find that while you are traveling to spend Christmas with friends and families you could just as well write some customer emails, do a bit of coding or call some hot marketing leads at the same time. This way you can better utilize your actual vacation days and don't have to spend them going from one destination to another.
With a remote-first policy also comes another perk, more flexible vacations! A colleague had planned to go on a weeks' vacation with the family but just a few days before the trip, one of the family members went ill and they had to postpone, no problem, my colleague rebooked the trip and went back to work for another week, and they enjoyed the vacation a few weeks later instead. Our ambition is that we should never deny vacation to anyone, it is up to you to plan your time and vacation yourself.
Taking a business meeting whilst on a kayaking vacation? I went with the flow and avoided cancelling my trip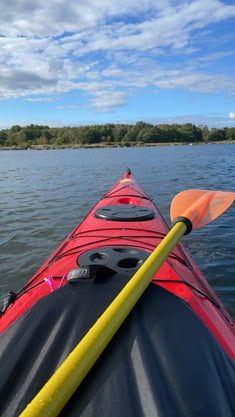 This summer I was out on a kayaking trip with some friends in the beautiful archipelago of Blekinge. I had planned this trip for quite a while and was really looking forward to it. However, when I came to update my calendar before the trip, I realized that I had booked an important meeting in the middle of the vacation - never mind, I asked my colleague to handle the slide deck, as I was going to connect through my phone. I made a slight change of plans with my kayaking friends so that they could do a nice detour for half a day and meet up with me again around lunch.
The day came, I was on a remote and deserted island, accompanied only by a couple of sheep 🐑. Through the opening in my tent, I saw my friends paddle away as I logged in to take my first meeting for the day, sitting in a tent with a nice shirt from our customer Fjällräven, camera mounted in the roof of the tent and a digital background in place, I was ready to go.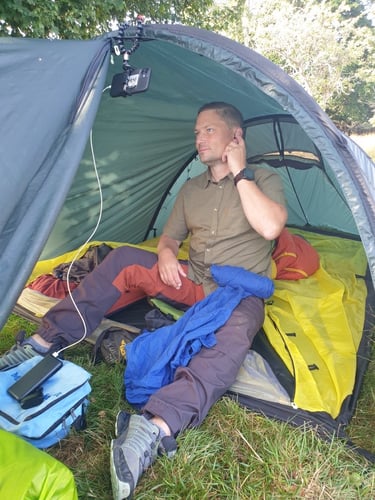 While of course, my colleague knew where I was, the customers never noticed. I actually managed to squeeze two customer meetings and one internal meeting in before getting back into the water and going back to vacation mode again!
I am so happy that I could deliver both of my presentations and then continue my vacation that same day; value for Occtoo and value for me!
I adapt a work style that meets Occtoo's needs and makes the most of my more productive moments
Today I work when I feel the most inspired, this blog post was written partly while commuting on the bus from my home to an evening activity and then finished the next day while waiting at home for my builder to come and start the work on the roof of my house.
This is a bit of a new lifestyle to me and, while it is mostly great, there are of course times when heavy workload clashes with my personal life, such as meetings being rescheduled to collide with other plans, or island sheep interfering with my customer meetings, but this life works well for me, and I wouldn't change a thing.