Today's fast-paced and dynamic digital landscape demands more than just meeting customer expectations from companies. To truly wow customers and win their loyalty, it is crucial that companies exceed their expectations by delivering truly unique, relevant and timely digital experiences. Digital innovation has become the pressing need of the hour, with consumers gravitating more towards their digital devices for everything from shopping to social media connections, travel, food, parenting and more (micro-moments). This digital overhaul has led retailers and companies to depart their old school traditional ways of designing customer experiences. Instead, there is a need for companies to seek cutting-edge tools and platforms that not only enable seamless delivery of relevant digital experiences but also puts them one step closer to their customers by creating hyper-relevant experiences, thus truly making the customers feel like they are the centre of the brand's universe. Your goal should always be to make each customer feel like they are the centre of your attention in every session.

Your data is your gold-mine


The quickest and most efficient way to deliver exceptional digital experiences is to ensure that the

se

experiences are based on collected

customer data and

insights. This includes data from various touchpoints such as websites, mobile apps, social media, customer service interactions, and more. When the right data is available, it is easier to gain valuable insights into your customers' behaviors, preferences, likes, dislikes and pain points. The collected data can give you an understanding of your customers at the very granular level for you to craft experiences that hit the bull's eye in exceeding customer expectations.




Occtoo's Experience Data Platform unifies all your customer, content and product data from any system or source (ERP, PIM, CRM, OMS, POS etc.). It allows you to connect and activate all data and content from any system and build new digital experiences at lightning speed. You don't have to wait 3-6-12 months for integrations when building a new digital experience. Instead, you can have all your CX data connected to move in the speed of your own choice.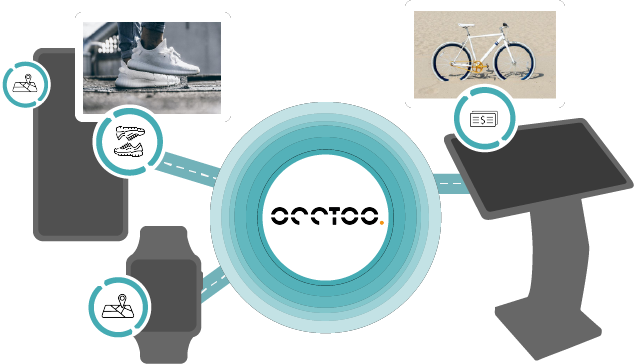 Empowering your digital teams
Often, digital teams at retailers including developers find themselves preoccupied with tasks like refining data or searching for the right data and content to be used when building relevant digital experiences for customers. Consequently, exceptional marketing and campaign ideas often go unrealized, as the IT teams are consumed with clearing backlogs, leaving little room for creating new digital experiences. However, with Occtoo's Experience Data Platform, you can liberate your teams to focus on crafting captivating experiences.
Our no-code studio (start your free trial here) empowers digital teams, regardless of coding expertise, to effortlessly select and connect data and content in any desired manner when creating the next digital experience. No integrations required, streamlining the process significantly thus empowering your digital teams to deliver brilliant customer experiences.
Embracing the urgency of customer demands and expectations
It is no secret that customers today expect quick action meaning real time interactions to address their immediate needs. Thus, to truly tap into your customer's expectations, it is essential to leverage customer data in real time. For instance, if your customer is looking for travel deals for next month, you need to immediately address that by showing relevant information to them at that precise timing to actually hit the nail when it's hot and gain conversions. You certainly cannot wait for months to get this insight or you'd lose your window of opportunity.
Having an Experience Data Platform like Occtoo by your side can allow you to deliver real-time interactions so you can enhance relevance in your experiences using 1st party data. You can even build your experience once and scale globally across any endpoint and geography in real-time. An easy way to imagine your data being liberated with Occtoo's Experience Data Platform is to imagine it transitioning from a frozen (locked or siloed) state to a liquid (accessible or agnostic) state. Just like water gains the ability to flow in multiple directions when you defrost it, your data too can be utilized or re-utilized to craft purpose-built experiences in different channels, ensuring relevance.
Finally connect your omnichannel experience across channels
Believe it or not, if you want to win your customer's heart, you need to adapt the omnichannel strategy and be omnipresent in front of your customers. A seamless omni-channel experience is critical to meet the expectations of modern customers who engage with brands through multiple channels. With Occtoo, data can flow seamlessly across channels in real-time. With Occtoo's no-code studio interface in our Experience Data Platform, digital teams can steer the experience in all digital touchpoints from one single place.
Experiment with less risk and at the fraction of the cost
Ever heard the saying "You will never know until you try"?! Just like everything else in life, this saying stands true for revolutionizing customer experiences too. It is crucial for companies to constantly experiment with new ideas and have the ability to do such experiments. In other words, if a company wants to take the innovation route, it must have the means to bring different ideas to life and unfortunately, when it comes to launching several digital initiatives fast enough, most companies lack behind due to lack of developer resources or over-burdened digital teams. This is where Occtoo's Experience Data Platform gives you the super-power to eliminate data silos, unify and activate data using purpose-built real-time APIs, and fuel combined data from any source into any channel or frontend in milliseconds! With Occtoo most of the heavy lifting in the project (data integration) is removed, which is also the most unpredictable part of digital projects where budgets often run over, means risk is heavily reduced.
You can read
here
how global retailers are using Occtoo's Experience Data Platform to fast-forward their customer experience initiatives.