Leading retail businesses are shaped by the creation of high-quality buying experiences, across all touch-points. Building a strong digital presence and leveraging your data to make customer experience more personal is a great way to grow customer value and lengthen customer lifetime.
See how these pioneering retail brands are synchronizing their in-store experience with digital innovation to create golden moments in retail, drive customer relationships and revenue.
Axel Arigato launch a digital showroom experience in their store
Founded in 2014, Axel Arigato is a direct-to-consumer fashion brand headquartered in Sweden. They are present online in 134 territories worldwide and have physical stores in six countries across Europe and UAE. Axel Arigato launched with one main objective: to embrace the now and always look for the tomorrow.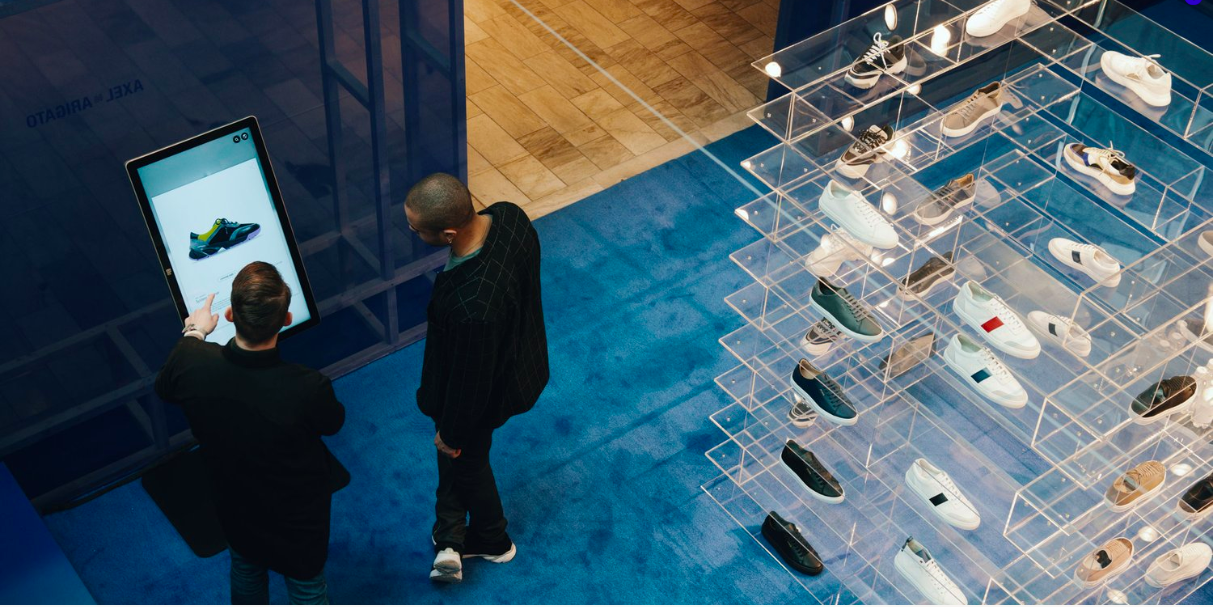 Digital screens (from Touchtech) enables Axel Arigato to showcase their entire assortment to customers without keeping all products in store. It supports the sales assistant in searching for placing and stock locations, placing online orders, multi-language support, and even scans barcodes to provide more product information. Watch the video
By interweaving the digital and physical brand experience, we do something unexpected in an innovative way – that increases sales. - Albin Johansson, CEO & Co-founder of Axel Arigato
Occtoo's partnership with Touchtech will provide a future-proof endless-aisle solution for retail players, who can take advantage of the technology in both online and in a physical store environment. Together we aim to help bridge the gap between physical and digital to contribute to the digital transformation in retail. Learn more about this power partnership.
MQ Marqet digitalize their fitting rooms to provide better service
MQ Marqet was founded in 1957 and offers a timeless assortment of fashion for men and women that can be worn for both business and leisure. They are one of the largest fashion brand retail chains in Sweden, with 90 stores located around the country.
MQ Marqet have an experimental approach and have developed a strong service offering in their stores to get closer to customers. One of their latest initiatives is to add a digital experience in their fitting rooms. Using a screen (from SML Group), customers can scan products and unlock several different functions, such as: read in-depth information about the product, see inspirational style photos, view stock availability, and ping the sales assistant to provide them with another size or colour.
See the video below where Mattias Liljenberg, Head of E-commerce, introduces the initiative.
The vision behind digitalizing the fitting room was to provide the customers with better service and modernize a very important part of the store experience - Mattias Liljenberg, Head of E-commerce
This concept was brought to life using an MVP approach, and went from idea to launch in just two months. Since MQ Marqet already had easy access to the data used in the experience (product data from inRiver PIM and stock data from the ERP) through Occtoo, they did not need to spend a lot of time and budget on integrations.
With instant access to the necessary data needed through Occtoo's Experience Data Platform, the project could go from idea to deployment in only two months
Cartier's Cord Bar brings a fresh in-store experience to new customers
Cartier is one of the world's most recognized luxury brands, offering high-end jewellery for their customers to cherish for generations.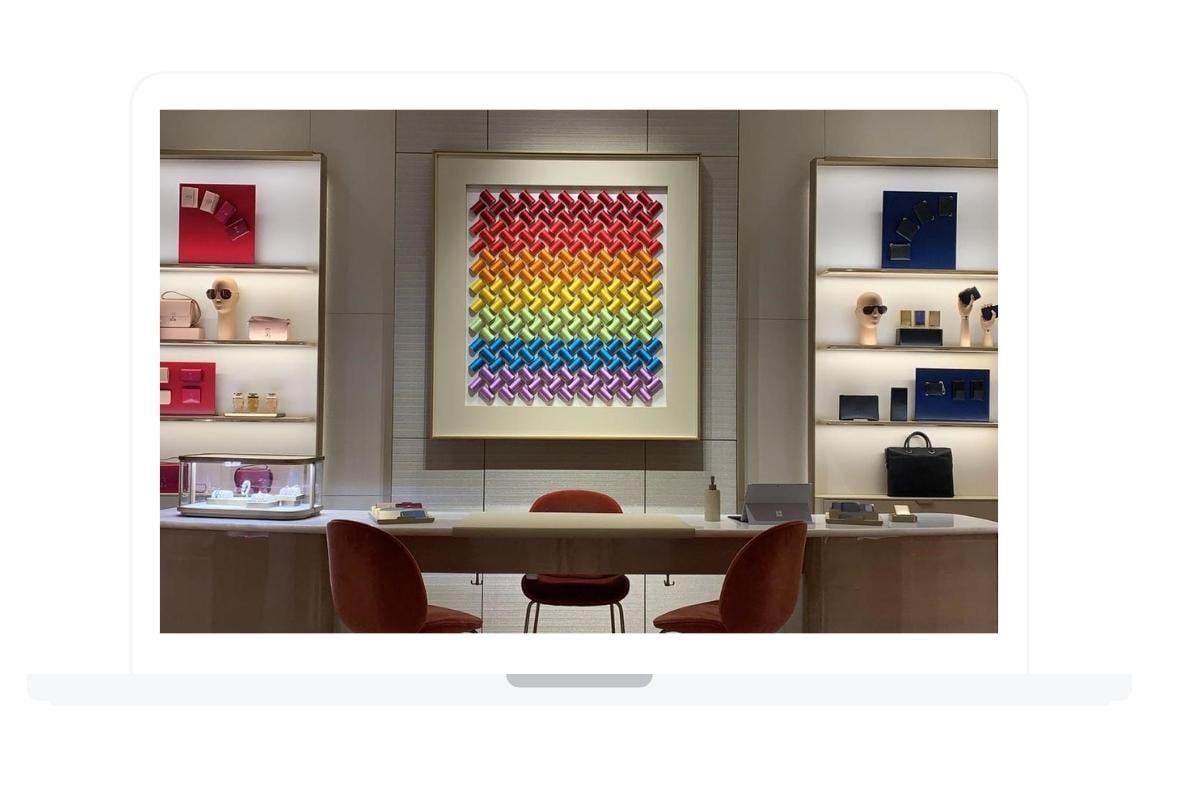 Cartier wanted to create a personalized experience for new customers, so they created a new point of sale in-store called the Cord Bar, and built an app for store assistants to guide the client through their design and selection. Within the app, store assistants can browse through the full range of bracelet colors and charms, incorporating information about their clients personal style so they can find the Cord that suits them best.
The Cord Bar opens the brand to a new clientele, and Cartier aims to deliver these customers an exceptional personal experience just like their other clients have come to know from the global luxury brand.
Want to get more inspiration from other companies? Visit our digital experience showcase page!