One of our top priorities at the beginning of 2022 was to grow our partner network so we were better positioned to service our growing customer community. We are glad to say that we have partnered with some of the most prominent and innovative agencies in Digital Experience and eCommerce during the first half of 2022!
Our partners are carefully selected and all the ones that we partner with share our strategy and strong focus on customer value creation. A special welcome to the first agencies joining our partner network!
Our agency partners will use our Experience Data Platform to build the next generation of digital experiences at lightning speed. Read what benefits their agency leaders see in this interview.
We are also in talks with many more agencies, and we look forward to welcoming you all during the fall. You know who you are. ;)
If you are interested in becoming a partner please just reach out!
The Occtoo team has also grown!
We have been fortunate to welcome 16 new team members so far this year. As of today, the Occtoo team is located across 12 countries, and we have welcomed new team members that have put down the Occtoo flag in Spain 🇪🇸, Portugal 🇵🇹, France 🇫🇷 and Bosnia & Herzegovina 🇧🇦 In total the team is located in +30 locations around the world!
Our culture is something we care deeply about and scaling this in a remote first setting has of course its own benefits as well as challenges. This year we started with an employee pulse survey to learn how our distributed team describes our culture at Occtoo. We are happy to learn that across all teams people are really enjoying the flexibility that our remote first approach offers and emphasizes how supportive they feel team members are towards each other!
We are also looking forward to meeting the entire Occtoo team on our first official Occtoo Workaction taking place in Barcelona this September!
What team members say they appreciate about working at Occtoo: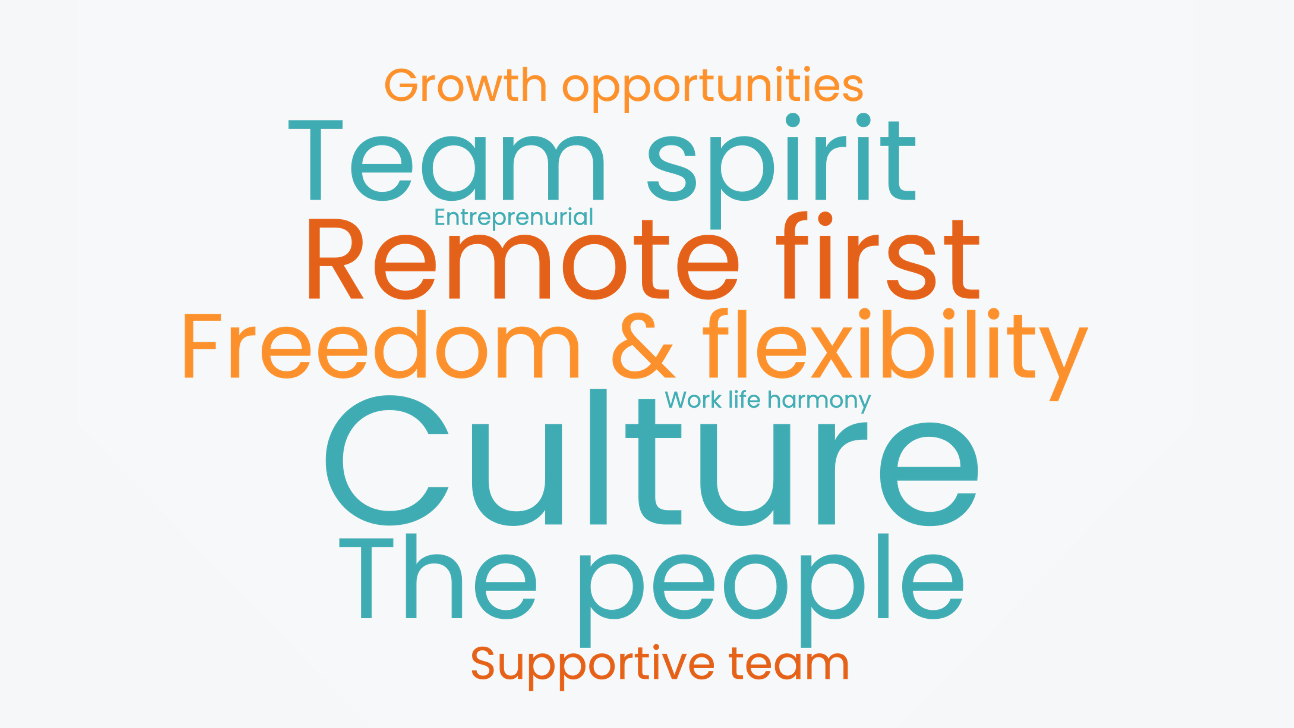 We also want to highlight some of the great work our talented team is doing to educate the market and challenge old truths around how digital experiences are built. Bringing something completely new to the market, as we are doing at Occtoo, demands grit and persistence as not everyone will get it at first. On a daily basis the team is working hard to share insights to shed light on the new way of building digital experiences suitable for a world where speed is crucial to stay competitive.
A few things we want to highlight that you can put on your summer reading list are:
Our seasoned CX Technologist (and talented COO) Oscar Tryvall has hosted a series of webinars around "How to build digital experiences 4x faster"
If you want a more techy angle, our CX Technologist Larre Ländin, has you covered with a series of articles taking a deep dive into both Composable and MACH!
The flow of insights never stop so make sure to follow us on Linkedin to get constant insights served for free! 🤓
Customer highlights!
We were also happy to see that the Occtoo powered project "MyCatalogue" from Cartier was one of the finalists among 100 nominees at the MACH Awards!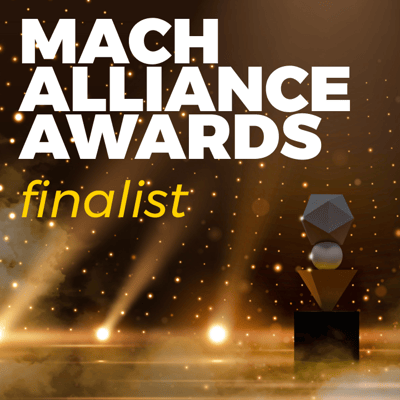 This app is empowering Cartier's store associates with product information at their fingertips so they can service customers both faster and better while moving freely around the store. The MVP was launched in only 30 days and got scaled into a global success in only 12 months. We are happy our Experience Data Platform was an enabler to so quickly bring this to the market! Read more about the app here.
Another customer we want to highlight is Fashion retailer MQ Marqet, which has been doing some very transformational digital work during the last 18 months. They have been expanding their geographical footprint, launching on 7 markets on Zalando using Occtoo feeds. They have also been digitalizing their fitting room using Occtoo Experience APIs, and our partner SML Group's digital screens. In addition, they have several more digital initiatives going on! Read this interview with their CEO, Ingvar Larsson to get more insight on how they see digital experimentation as an important part of their success going forward.
Thanks to everyone in the extended Occtoo family, team members, customer and partners for a great collaboration and strong efforts!
We can't wait for fall!
Occtoo founders,
Niclas Mollin, Jimmy Ekbäck and Daniel Brdarski
Want to join the Occtoo family? We are hiring!