Leading retail businesses are shaped by Omnichannel experience and the creation of high-quality buying experiences, across all touch-points. Building a strong digital presence and leveraging your data to make customer experience more personal is a great way to grow customer value and lengthen customer lifetime.
In this blog, we're highlighting the best tips for Omnichannel success in 2023, brought together from our interviews with leading experts in retail and customer experience.
Your content should be strong, versatile and accessible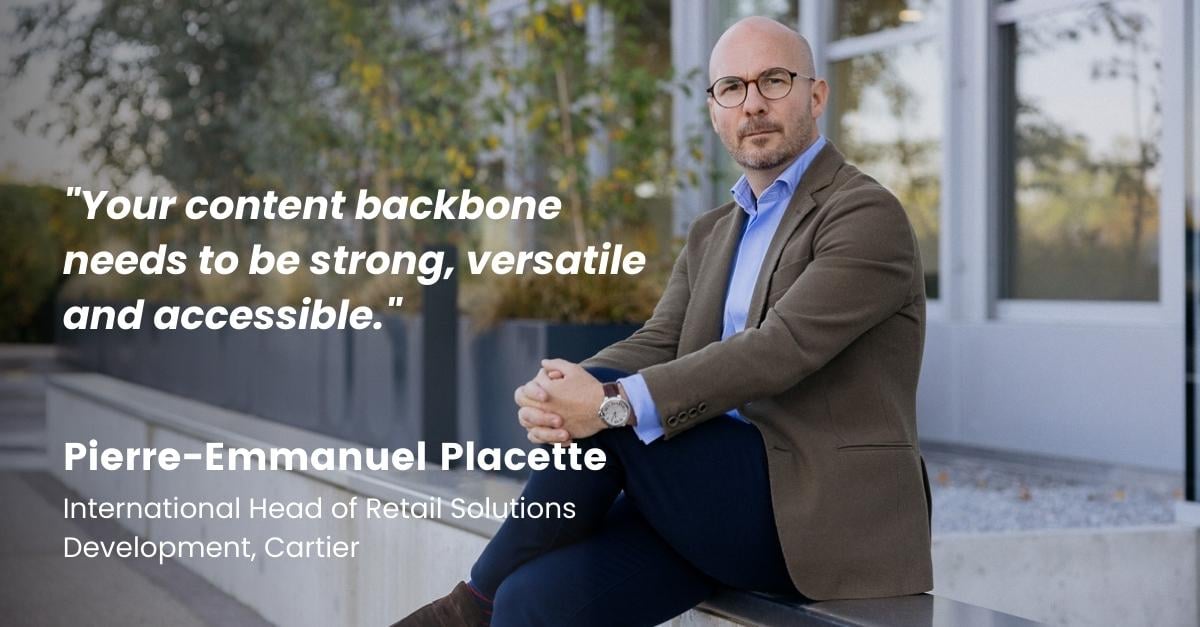 Pierre-Emmanuel is the International Head of retail solutions at Cartier, and an expert in international eCommerce and Retail Solutions.
Our business is growing fast, and our customer behaviour is evolving as well, we and our creations need to be available to our clients anywhere at any time. We are focusing a lot on connecting our products to the digital world by using distance selling tools and we are working on presenting pieces we do not have in stock in new ultra-realistic ways. People also need to be able to browse and educate themselves without necessarily having to talk to a sales associate. All these developments are of course extremely "content demanding" this is why our content backbone needs to be strong, versatile and stable to make it possible.

Try not to fall into the gimmicky world of digital experiences and just deploy solutions for the sake of launching something new. Deploy solutions that serve the client experience, not just something that attracts attention. Be true to your brand and focus on the purpose." - Pierre-Emmanuel
Read our full interview with Pierre-Emmanuel here.
Focus on efforts that create recurring customers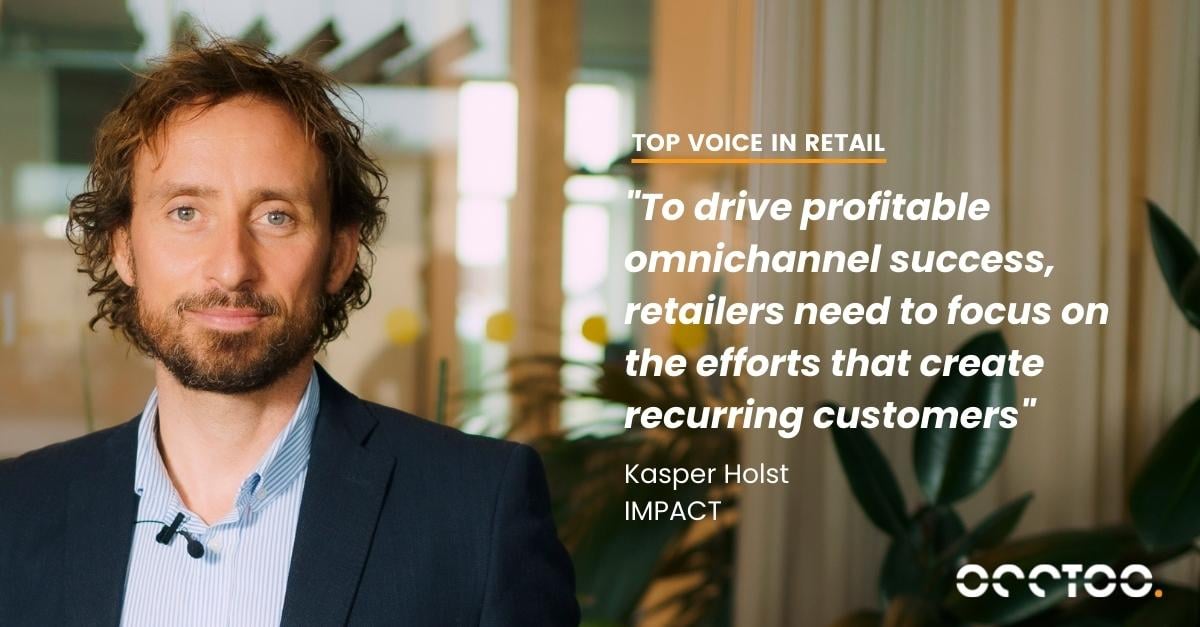 Kasper is the CEO of full service digital commerce consultancy Impact and an expert in omnichannel commerce. He boasts more than 20 years experience with digital strategy, digital transformation, organisational design, business development, omnichannel commerce, big data, loyalty/dialogue, self-service, product data and digital marketing.
The Omnichannel model is ultimately all about collaboration between great processes, incentives and capabilities to exchange data. Each touchpoint in the buyer journey is dependant on another.

Organize your data well to strengthen capabilities and understand where to invest in the customer experience to influence customers. Retailers need to invest in tech abilities to ensure that the master data (inventory, product, customer) behind their commerce is ready and in good quality. You then need to ensure you can expose the data and make it available for different channels, to build loyalty and inspiration.
Read our full interview with Kasper here.
Build a dynamic digital ecosystem around your customers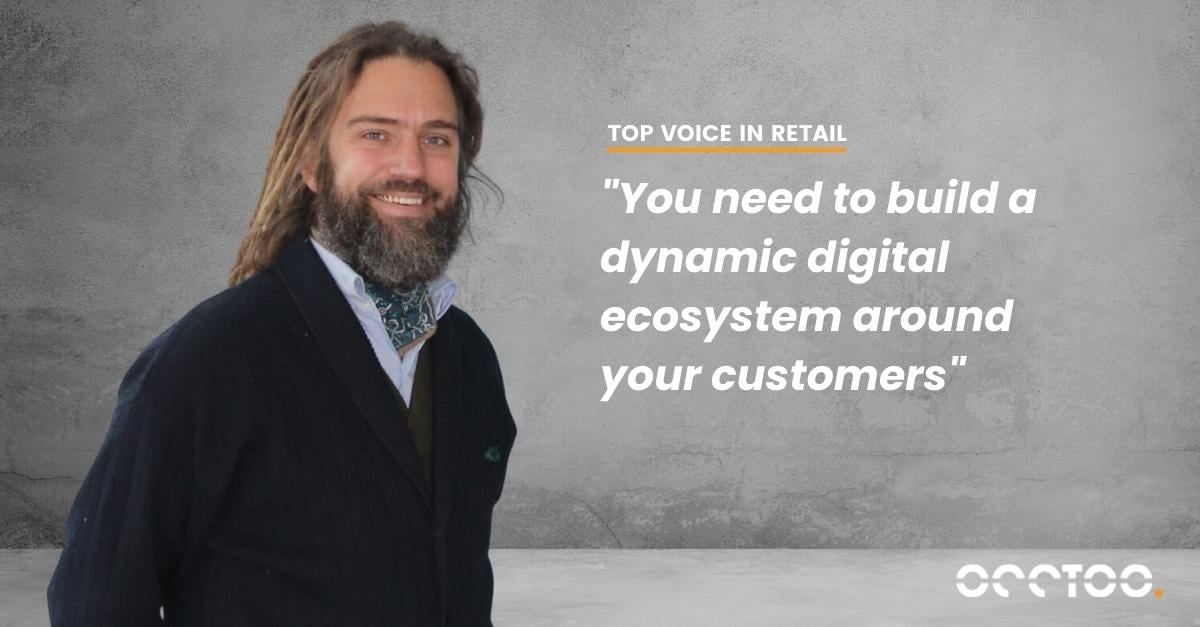 Johan Sommar is the Chief Strategist at Avensia and an expert in omnichannel. He boasts more than 15 years of experience from both the client and agency side.
I think it's important to consider how you can build a digital ecosystem around your business consisting of a variety of touch-points. They can be anything from the very traditional store and eCommerce site, to conceptual web apps, third party apps/marketplaces, influencers, and other things your customers need to be successful with your services and products.

You need to use that ecosystem to become a brand that offers an experience and adds value to customers. It's truly a make it or break it approach today. A fundamental asset to connect this ecosystem is to have your data connected across all touch-points and channels.
Read our full interview with Johan here.
Hear from Bank Bergstrom at Nordic Nest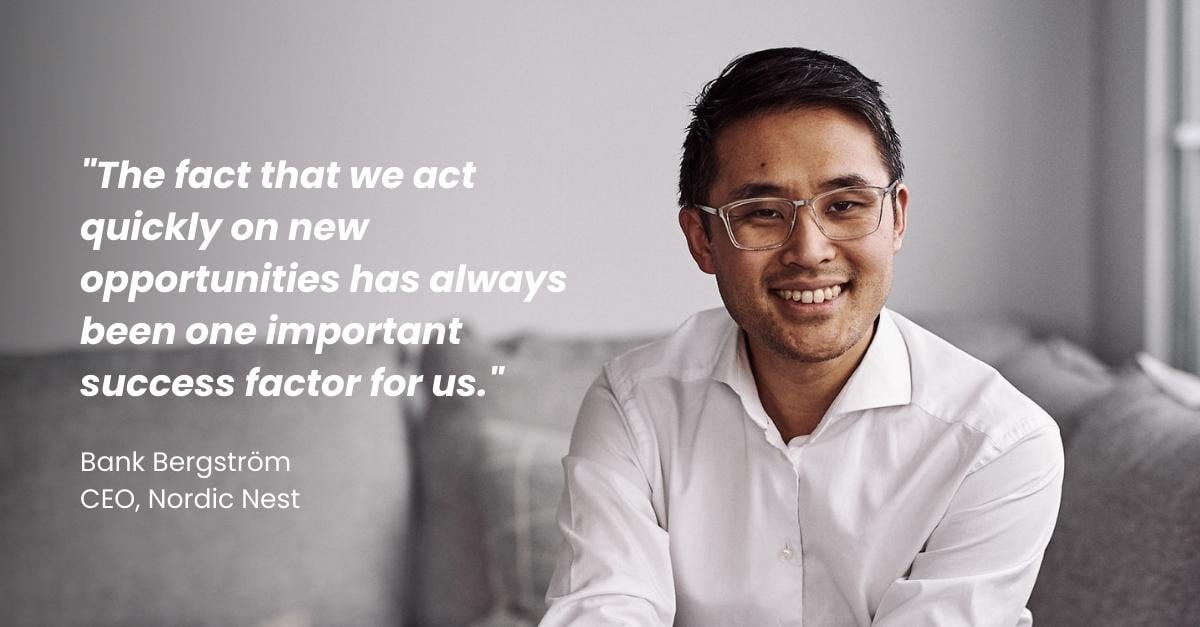 Bank Bergstrom is the CEO of Scandinavian furniture design house Nordic Nest. Bank is a retail professional with extensive experience in everything from sales and marketing, to purchase, process and routines and other operational roles.
All decisions made should aim to improve customer satisfaction and with that, increased sales and profits.
Nordic Nest used Occtoo to unify data and content from several systems and fueled a customer service app with data using Occtoo rest APIs.
The objective was to unify existing customer and product data from distributed systems in one place, and make it easily accessible within this app. This meant they could quickly serve customers with greater efficiency and relevance, based on past purchases and demographic, and in turn, hopefully create more loyal and returning customers in their new and existing markets.
With Occtoo, you can easily combine the data and quickly build a new digital experience fit for any channel, which is instantly available on a global scale through purpose-built real-time APIs.
In addition to customer focus, speed is something that Nordic Nest has always had to its advantage over traditional players. With Occtoo, they see that they can maintain that same speed, despite growing into a big player. Now that they have all their data gathered in one place, new digital initiatives can quickly be built and launched to the market.
The fact that we act quickly on new opportunities has always been a very important success factor for us. Speed is necessary when going from idea to deployment.
Read our full interview with Bank here.