We really kicked off 2021 in the best way: Occtoo was named one of the most promising Sweden-based startups, we had a strong team, we had onboarded industry-leading customers, and secured a seed funding of €2.1M.
We really had a good foundation to take great steps forward in building a global remote-first company that attracts the best hearts and mind in terms of both customers and team members. We felt confident going into a new year, and what a ride it has been!
As usual, we'll begin with our top metrics (for all SaaS enthusiasts out there). During 2021 we have accomplished:
MRR growth: 3X
Team growth: 1.3X
We are also very proud of our Net Revenue Retention (NRR) of 181% (a reference to this metric, for Enterprise SaaS organizations 125% is good and best in class deliver 170%).
Our excellent NRR is superb evidence of how much value our Experience Data Platform and our team delivers to our customers.
During the year we have seen many digital initiatives come to life that would not have been possible without the easy access to Experience data that Occtoo has empowered digital teams with. Once our customers can access their experience data in Occtoo, they see how easy it is to build a new app or an experience without being held back by time-consuming and costly integrations. When digital teams have the experience data at their fingertips, they can spend more time innovating and quickly go from idea to deployment testing their ideas with an iterative and agile approach. This is just as it should be in 2021!
The Occtoo family has grown significantly during 2021
Our team members are the ones that have created this success and we want to take this opportunity to send a special thank you to everyone for your hard work this year!
During the year we have seen a big interest in joining our company and received great feedback on our remote-first approach, and growth-focused culture. Over 1800 people(!) have applied to our open positions, out of those we have welcomed 18 really strong team players to the Occtoo family.
Today, the Occtoo team consists of 32 team members in 9 countries and 20 different locations. It's amazing to tune in every day and see the collaboration between people bringing so many different backgrounds and experiences to the table.
We are remote-first, but not remote only (more about the reasoning behind this decision and what it means for our people here). Although the pandemic has stopped us from having a company-wide gathering during the year, we have had the opportunity to meet in smaller teams and it's been a blast!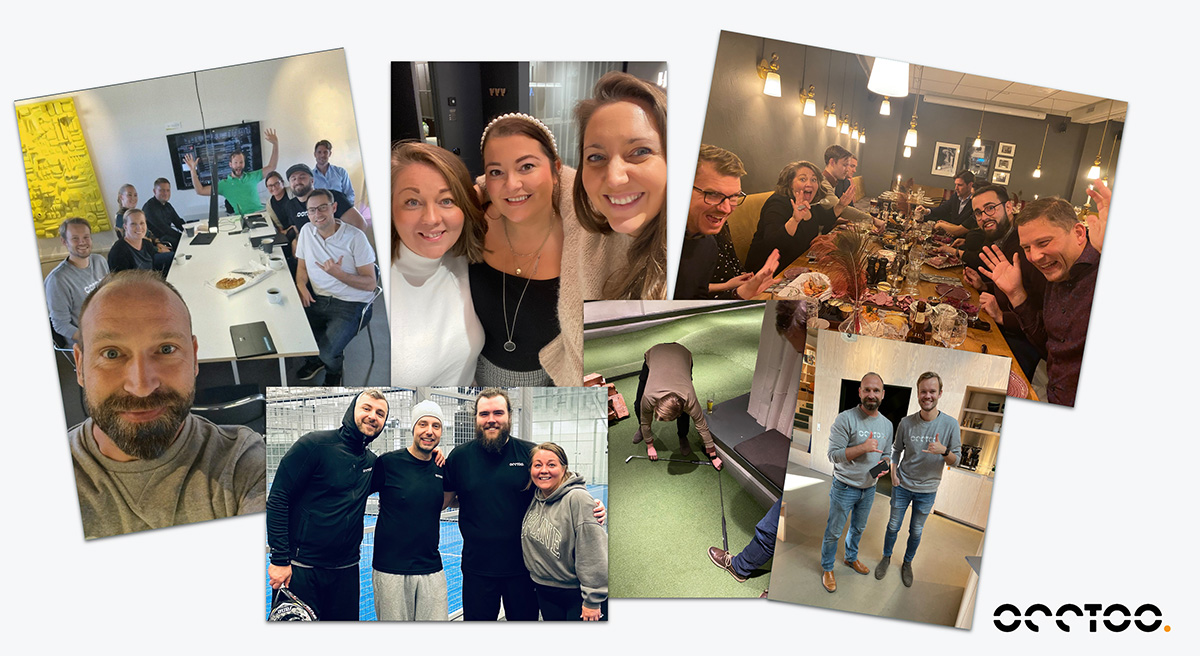 A few pics from the Occtoo team meetups!
On our extended team and advisory board, we have also been fortunate to welcome several talented individuals:
Denise Persson

, CMO at Snowflake and ex-Apigee with great experience from scaling customer obsessed SaaS companies in the Enterprise space, taking them from startup to IPO.

Moritz Zimmermann

pioneered the digital CX field when he creating one of the world's first e-commerce platforms, Hybris, in 1997. Hybris also became one of the first unicorns in Europe when it was purchased by SAP where Moritz also headed up their CX unit.

Jens Feilberg

, Marketing Director with experience from SAP, Bang Olufsen, Sony and currently at global analytics player SaS Institute.
Our customers have built amazing apps!
During the year, our customers have created new, innovative and revolutionary customer experiences.
A few examples we want to highlight are:
The instore mobile app

Cartier has been built to support their store associates with product information at their fingertips

The B2B e-commerce store

Fenix Outdoor built that serves dynamic and relevant content to their retail partners to support pre-order and re-order
Fjällräven has made it possible to customize your very own Kånken backpack!
The customer service portal developed by Nordic Nest that gives their customer support team members instant access to data from the ERP, CRM, and order portal in one unified view enabling them to respond faster to customers questions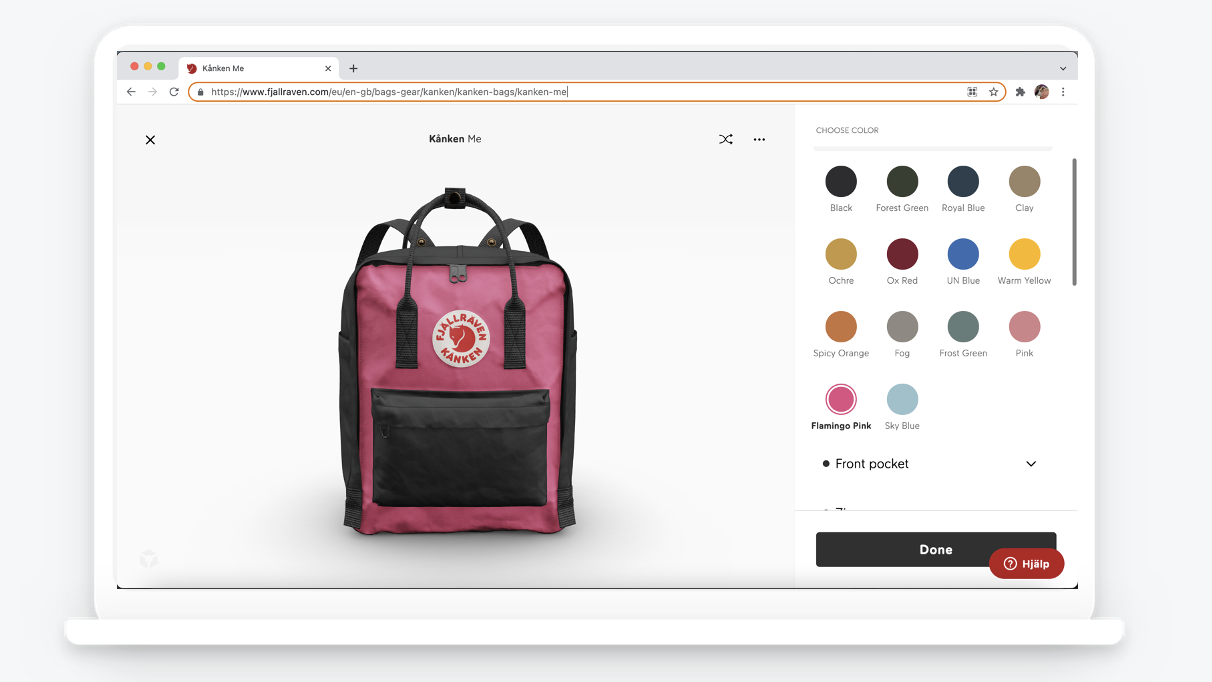 Visit the concept page Kånken Me to order your own customized Kånken backpack!
Today, our Experience Data Platform powers experiences based on unified data all around the globe, and in just the last three months alone we powered over 84 million unique experiences with our lightning-fast real-time APIs.
To see more examples of apps, please visit our "Built with Occtoo" showcase page or read interviews with a few of our customers here.
Looking ahead; 2022 will be the year of Partners
To help even more customers build digital experiences faster, deliver on our ambitious growth goals, and create a company that is global first, we know that expanding our community with competent partners is a necessity. Therefore, building our partner ecosystem will be a very strong focus of ours during 2022. We already have strong collaborations with several talented agencies. In 2022 we will officially launch our partner program; more on this news in the beginning of the year, so follow us on Linkedin for announcements!
If you are working at an agency and want to explore how to build digital experiences faster and increase value for your customers using our Experience Data Platform, please feel free to reach out to us now!
Thank you to everyone that has supported us in 2021, we look forward to seeing more of you during 2022. The best is yet to come!
All the best,
Occtoo founders
Niclas Mollin, Jimmy Ekbäck and Daniel Brdarski
Want to join the Occtoo family? We're hiring!
PS. If you want to hear first-hand what life is like at Occtoo, read this interview with our CX strategist, Olivia Klees or this post from our CX Technologist, Larre Ländin.