Another year has come to an end and we are able to look back at some nice milestones that the Occtoo team has been able to check off!
We would like to begin with a short outlook on the world. This is unfortunately another year where the world has been faced with even more uncertainty and challenges. Some of our own team members have been directly affected by the war and we have tried to support them to the best of our ability. During the year we have tried to navigate this in the best way and I am extremely grateful for how the team have supported each other.
In this challenging period we also seen many positives in how the digital landscape has developed. We see a big market shift of more and more companies moving to Composable. This is well aligned with Gartner's predictions that by 2023 60% of companies will seek Composability in their tech investments.
Occtoo is uniquely positioned as the missing piece in the Composable stack: enabling companies to connect all data, content and APIs from all systems in a low-code user interface, so digital teams can work autonomously with the data without having to spend most of their time and budget on data integration when they want to build a new digital experience. As we move/are in an economical climate that demands that increased digitalization with the existing team and data you already have in place, Occtoo is a perfect solution. By using Occtoo, you are able to execute digital innovation with less risk and at a fraction of the cost since integration cost is massively reduced for every digital project, and in addition, long term maintenance cost is significantly lowered. This is the digital infrastructure setup that becomes a necessity in the current climate!
Occtoo is also happy to have secured €4.6M in funding from both existing and new investors! We are especially proud of being able to raise new funds in this climate and see it as a proof of the strength of our team and the business opportunity. More about this here.
Growing partner community!
When we entered 2022 one of our biggest goals was to expand our partner network. We are happy to close the year with some of the most prominent digital experience agencies as proud Occtoo partners. As we enter 2023 we look forward to co-deliver many new projects to our joint customers.
Here's a selection of our new agency partners!
Customer success!
During the year Occtoo has supported some awesome new digital experiences built by our customers. A few of our highlights are:
MQ Marqet digitalized their fitting room and many more initiatives!
Outfit International launched a new e-commerce stores for two of their brands
Axel Arigato launched a new eCommerce store, marketplaces and in-store screens
We were also delighted to see that Occtoo powered a new mobile app for sales associates in-store for Cartier, and this app was one of the finalists among +100 nominees at the MACH Awards!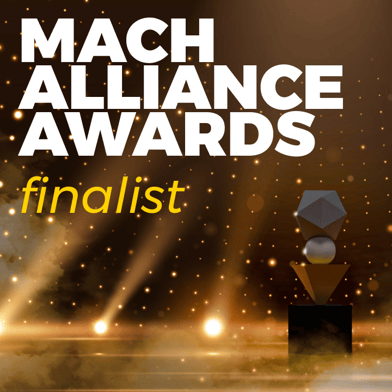 We also want to highlight the hard work our team has put into sharing their knowledge with our community. On a daily basis the team has shared articles and insights to help our community take the next steps in their digital business.
A few pieces that you can put on your reading list are:
Our CX Technologist, Larre Ländin about the first steps you must take when going Composable.
Interviews with Top Voices within digital, such as Tovi Heilbronn at Harry Rosen, Sezin Cagil at Costa Coffee, Pierre-Emmanuel Placette at Cartier and Jacob Rastad at Nordic Nest.
We have also written a piece about how you can react faster to changing CX demands with a low-code MACH/Composable approach
Product
Occtoo's Experience Data Platform continues to service customers with relevant data in all their buying journeys and experiences, and helped all responsible personnel to sleep much better during Black week as it handled all traffic/requests in real-time (< 0,5 s) and scaled to the capacity that was needed.
Occtoo in numbers
It is an honour and a joy for us to see that our Occtoo Destinations are powering over 1,5 million experiences per day. 💪💪 During the last 30 days of 2022 only, we have powered 118 million experiences globally!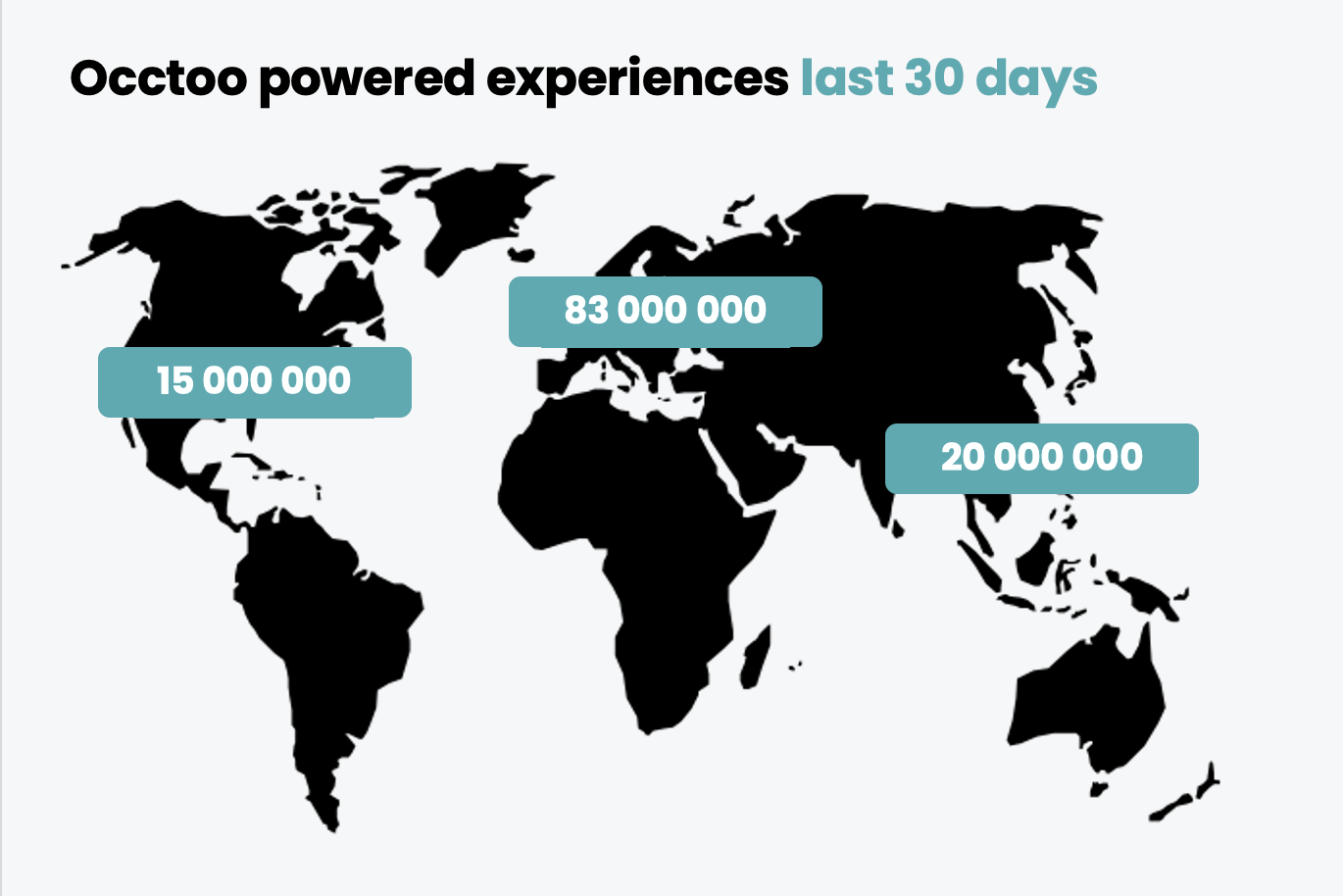 We also welcome two new Occtoo bloks into the Occtoo studio, Card & Segment. These additions further strengthen and empower our clients digital teams.
People highlights!
This year we have grown the Occtoo team to 45 people strong, across 15 different locations. One of our biggest (and favourite) milestones is that we were able to bring together the whole company for the first time on a 'workation' in sunny Barcelona!
Two of our team members have been promoted to new roles within the company! Creating professional growth journeys for our people is something we take great pride in and we hope these are the first of many that will grow into new roles within Occtoo.
A peak from our days in Barcelona!

Thanks to everyone that has supported us during the year!
Occtoo founders,
Niclas Mollin, Jimmy Ekbäck and Daniel Brdarski
Want to join the Occtoo family? We are hiring!